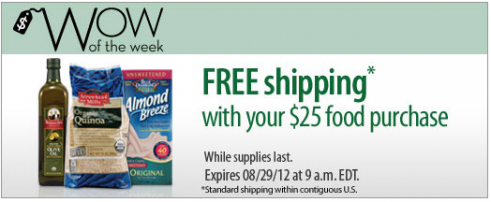 Vitacost is offering FREE shipping on all food orders $25 and above. If you haven't used your FREE $10 credit, you can get $25 worth of gluten food for just $15 shipped!
CLICK HERE to get your FREE $10 credit (new customers only)!
Don't forget to add 2 FREE samples to your cart (included with every order)!

Amazon has 2 new gluten free deals today: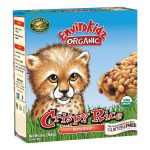 EnviroKidz Organic Cheetah Crispy Rice, Berry Blast, 1.0 oz. Bars, 6-Count (Pack of 6)
 for $14.92 or just $2.49 a box! This price may not last long!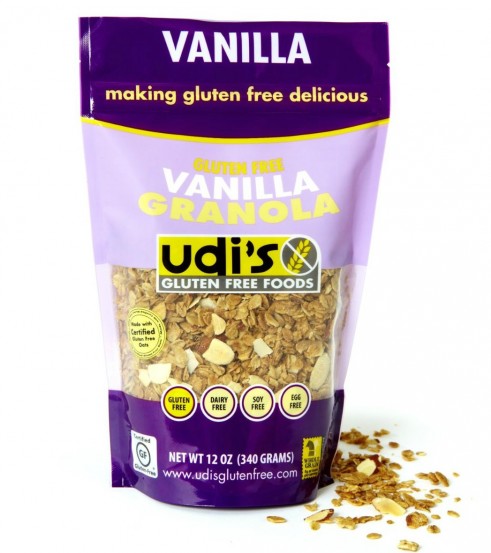 Udi's Gluten Free Granola, Vanilla, 12-Ounce Pouches (Pack of 3)
 for $13.94 or just $4.64 each.
Don't forget about the gluten free pizza crust mix and gluten free oats deals from earlier this week!
*Subscribe and Save is a way to sign up for automatic shipments. You can cancel this service at any time. Read more here.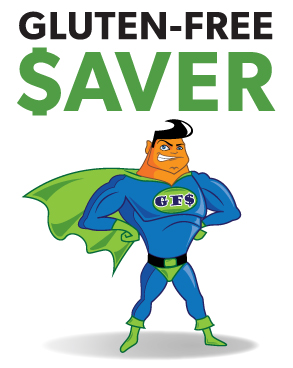 Get This Week's Gluten-Free Deal!
Gluten Free Saver has a $17 voucher for Katz Gluten Free for just $9, Plus Free Donuts! Purchase the voucher for $9 and a free package of gluten-free donut holes, valued at $4.49, will be automatically included in your order when you use your $17 voucher. (Katz Gluten Free also offers free shipping on orders over $50.)
Peaceful Mom Exclusive! If you are new to Gluten Free Saver, sign up for Gluten-Free Saver deal emails through The Peaceful Mom and get a coupon for $2 off your order!
Click here for more GLUTEN FREE COUPONS AND DEALS!