DIY Mom & Daughter Date Journal (with FREE printables!)
Want a fun way to show your love to your daughter? Try a Mom and Daughter Date Journal!
Spending intentional time with our daughters when they are young helps them to know they are special and creates a bond that we need when our girls reach the turbulent teen years.
If you would like to make your own Mom and Daughter Date Journal, take a look at what I've done to get started: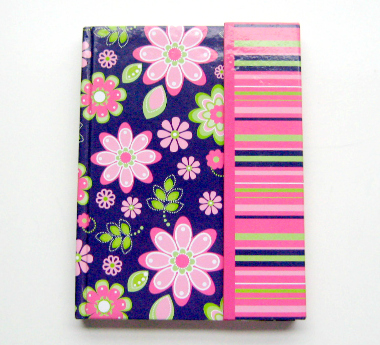 I first bought this hard bound journal in colors that I knew my daughter would like. I especially like that it has a flap and a magnetic closure for holding in any extra pages or loose items until we can get them mounted.
You can find these at discount stores, bookstores and even some dollar stores. Amazon also has blank journals here.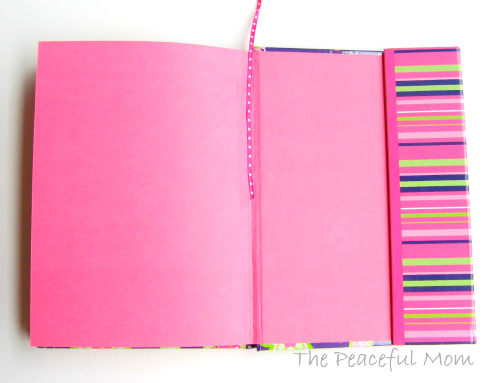 I glued a ribbon in the back to use as a book mark. This step is unnecessary but made the book feel a little more special.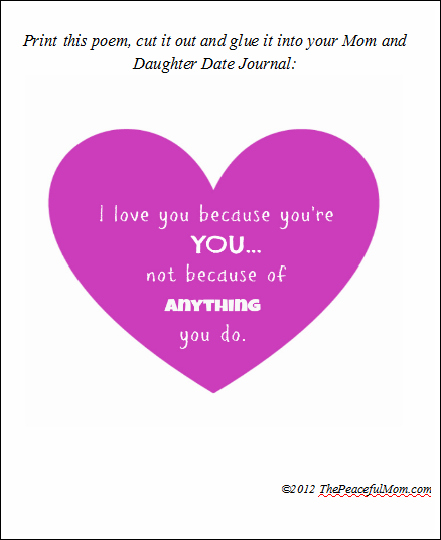 I then printed this FREE printable poem and glued it to the first page. Click here to print one for your journal!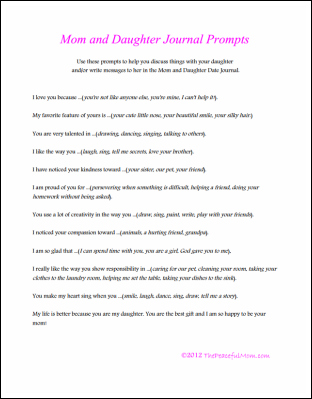 I use the book to write messages and discussion questions for our dates. You can print FREE Mom and Daughter Date Journal–Journal Prompts here. Even if you think you have poor handwriting, it will mean more to your daughter that you hand-write these messages.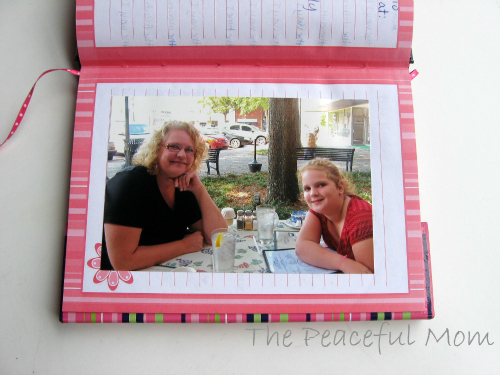 You can also add photos from your dates and let your child decorate the pages with stickers to make it fun.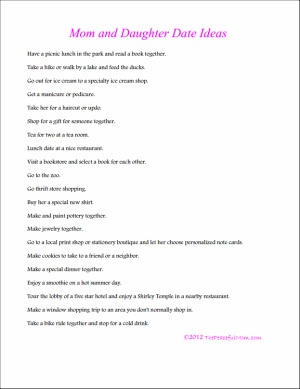 Print a list of Mom and Daughter Date Ideas here.
Remember, your dates don't have to cost a lot of money. You can make them special by dressing up and talking about how excited you are to spend time with your daughter and how much fun you will have together.
The Mom and Daughter Date Journal is a great way to open up communication with your child and to help you be more intentional about spending one-on-one time with her. Just to keep things real, my 11 year old and I started this two years ago and have only finished 3 "official" dates so far. We do things together on a regular basis, but I haven't made our outings as special as I would like. I am actually posting this to help motivate me to complete more dates in the next few months. 🙂
I hope you enjoy making a book with your daughter, but even if you use it only to write special messages, it will become a tangible representation of your love for your daughter and a treasured keepsake for her as she grows up.
*If you would like more date ideas, check out the book: 8 Great Dates for Moms and Daughters: How to Talk About True Beauty, Cool Fashion, and…Modesty!  
You May Also Enjoy: