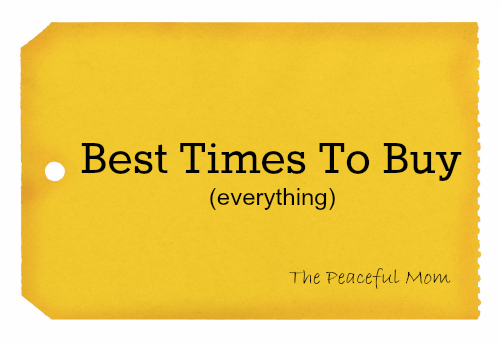 In order to spend wisely, you need to know when to find the best prices for the items you want to purchase. To help you, The Peaceful Mom has researched and written a complete list of Best Times To Buy.
Click here to read all the details of why certain times of the year are better to make certain purchases.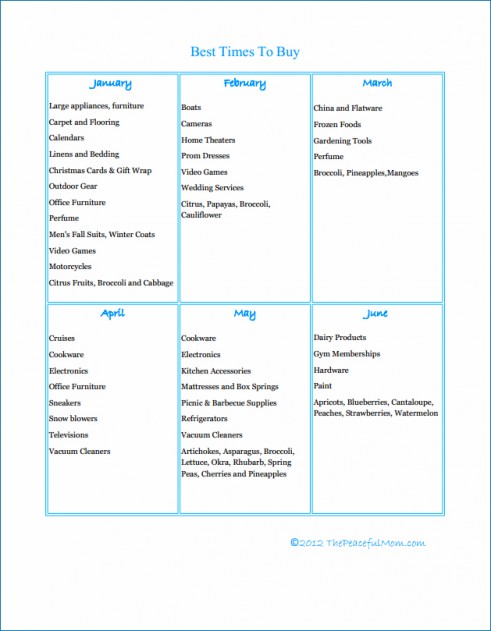 Click here to subscribe to The Peaceful Mom Weekly eNotes and print a FREE Best Times To Buy Chart!