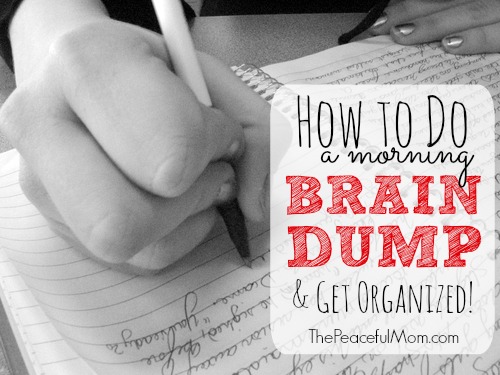 Want to be more organized, more creative, less anxious and more in touch with your inner thoughts and feelings?
Start your day with a "brain dump".
How to Do a Morning Brain Dump
I first saw this concept in an article about journaling your life and decided to try it myself. The basic idea is to write down whatever comes to mind the very first thing in the morning before you do anything else (no coffee, email, talking to anyone else beforehand). It even helps to journal in dim lighting to avoid fully waking up.
When you're writing, don't worry about grammar or even making sense, just write what comes to mind as it comes to mind. (This is called "stream of consciousness" writing.) I like to make a column on the left side or on the top of the page to list things that need to be done, then in the center of the page I write my dreams from the night before, ideas that I have or things that I'm concerned about and want to pray through.
Whatever's on my mind gets written on that paper.
How I've Adapted My Morning Brain Dump
A quick morning brain dump is definitely the way to begin this practice, and you'll see immediate benefits from doing that.
In the past few years, however, my personal morning brain dump has transitioned into "morning pages"– and idea proposed by Julia Cameron in her book "The Artist's Way". I write without stopping until I've reached the end of three 8.5 x 11 inch pages. It's amazing how many epiphany moments I've had toward the end of that third page!
I don't know what the magic is, but it works.
BUT don't let this seemingly daunting task prevent you from starting a morning brain dump. Even three minutes of journaling can help you be more focused and calm for your day.
Benefits of a Morning Brain Dump
As I've committed to doing a morning "brain dump" on a regular basis, I've discovered a couple of things:
My most creative ideas come during this time;

I'm much more in touch with my feelings, concerns and anxieties, and I can address them rather than letting them "stew" beneath the surface;

My anxiety level has decreased.
After My Brain Dump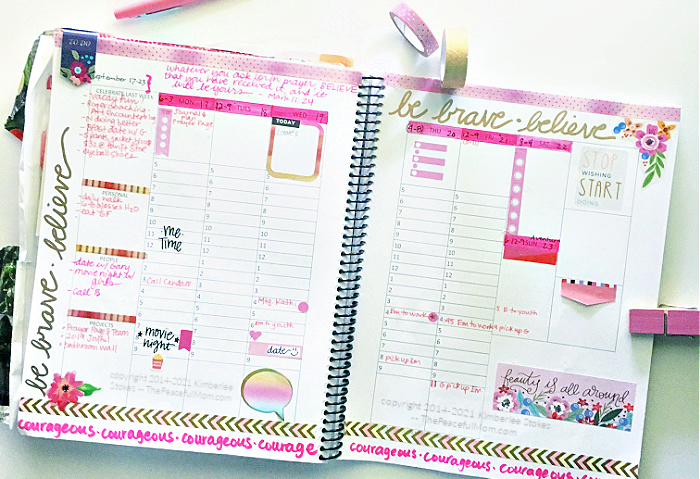 Once I feel that I've "dumped" everything, I make a plan for my day by listing the Top 3 tasks I need to do in the top section of my Joyful Life Planner.
I've found that I'm much more creative and productive on the days that I use this organizational method, and I actually miss it when I fail to do it first thing. If you decide to start doing a daily "brain dump", let me know how it goes for you.
Want a simpler life?
Join our simplifying, organizing, life-changing community!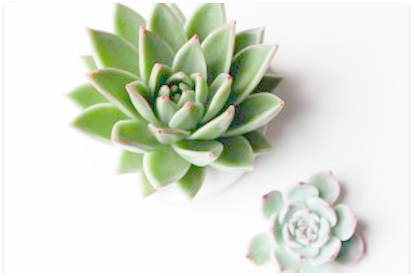 Click here to join The Peaceful Mom Community!
Get weekly encouragement & 10 Minute Organizing Tips
PLUS access to our Organizing and Printable Library including:
10 Minutes a Day Declutter Calendar — focus on one small area each day of the month
Organizing Printables – to organize your life one baby step at a time
Monthly Gifts – because who doesn't love a surprise?

You May Also Enjoy: