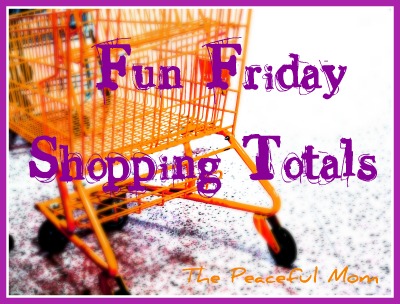 Fun Friday Shopping Totals: See how I feed my family of six (including 3 teens) for around $100/week. See our $100 Budget Weekly Menu here.
Sorry I'm late this week. I drove over 1000+ mile this past week and it finally caught up to me. I spent most of yesterday in the bed with a headache and nausea. Thanks to my sweet husband (have I mentioned lately how amazing he is?) and my oldest daughter, we have groceries and they even went to multiple stores for me!
After all that I couldn't ask them to take photos as well, so I'll just give you the breakdown: 
Winn Dixie $16.30 (2) 3 lb+ chuck roasts– on sale $2.62/lb
Produce Market $4.69 cilantro, peppers, avocado, lemons, red onion
Save A Lot $23.97  bananas, (2) bags frozen broccoli, (2) 12 oz cheese, butter, 2 boxes cereal, 1 gallon milk, 2 dozen eggs
Walmart $6.14 Hormel Naturals lunchmeat, tortillas, tortilla chips
Publix $27.79 (4) 16 oz. bottles Pompeian Extra Virgin Olive Oil, 32 oz. organic yogurt, (2) 16 oz. jars Tostito Salsa, pint blueberries, honey dew melon, (2) bags Riceworks Gluten Free Chips
Weekly Total: $78.89
August Monthly Total: $324.91 
($100/week budget for six people)
As you can see from our menu this week, I had lots of food in the freezer and pantry so we didn't have to buy much. A couple of meals were recycled since we were out of town and didn't eat them.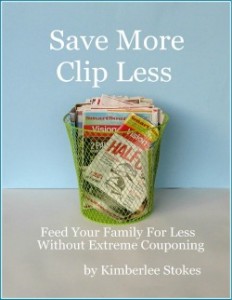 Read more about how I stick to a $100 a week budget in my FREE e-book Save More-Clip Less.
Related Topics:
Click here to see previous week's shopping trips.

You May Also Enjoy: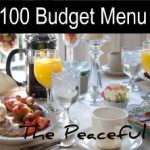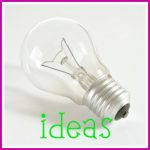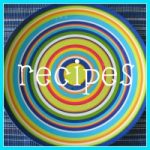 How did you do this week? Link up your savings posts below or leave a comment!