This is a Sponsored post written by me on behalf of SAVE for SocialSpark. All opinions are 100% mine.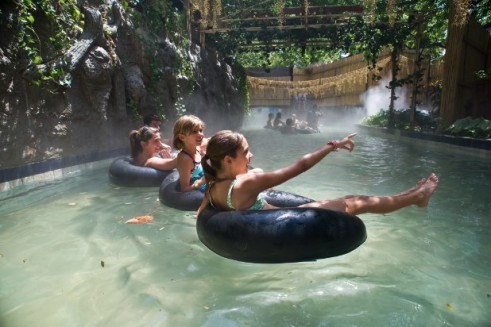 Planning one last fling before school starts? Need a great vacation destination for Fall break? Taking the family away for a few days can be one of the best memory-building experiences you can have and if you have vacation money in the budget, San Antonio is a terrific choice for family-friendly fun.
Our family has never visited San Antonio and we don't take a lot of family vacations, but my friend loves it there because there are so many things to do.
To make your trip even better now you can check out SAVE – San Antonio Vacation Experience where you can get exclusive discounts, deals and Limited Time Offers on some of San Antonio's best hotels & resorts, theme parks, museums, shopping & more! Saving money on a family vacation is a good thing, right?
Some of the family friendly offers that are available are the Alamo Helicopter Tour ($10 off through SAVE) or the Alamo Trolley ride through downtown for $2 off.
Going to an amusement park can be expensive for a family, but through SAVE you can get a free child's ticket with adult ticket purchase or adults can pay the child's price for Six Flags Fiesta Texas with over 50 rides and attractions including 8 roller coasters.
You can also spend the day at Sea World Aquatica, a brand new 18 acre waterpark with up close animal experiences, exciting rides and sandy beaches and through SAVE you get a second day free or $10 off admission!
If you'd like to see some wildlife, you can visit the San Antonio Zoo with exotic animal exhibits and an African street market, and you'll get $2 off each ticket with SAVE.
Click here to see all of the discount offers available.
While you are in San Antonio, be sure to check out the famous River Walk which is the number one tourist attraction in Texas. There you'll find restaurants and entertainment, and you can even enjoy an arts and crafts festival from August 31st-September 3rd, 2012.
Through SAVE you can get discounts at hotels right on the River Walk like the Westin Riverwalk San Antonio and the Comfort Suites Alamo River Walk (rooms start at $79 a night with the SAVE discount).
If you've been saving for a fun family vacation be sure to check out all that San Antonio has to offer and follow @SAVEinSA to find out more.