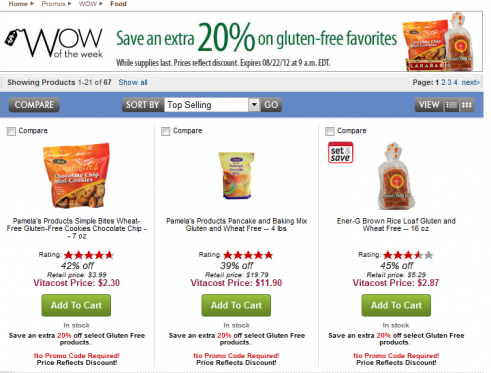 Vitacost is a terrific website that our family uses for health food, supplements and gluten free items, and today through 8/22 you can get 20% off select gluten free items!
Here are a few of the best deals:
Pamela's Gluten Free Baking and Pancake Mix 100 g $1.21!

16 Larabar Chocolate Peanut Butter Bars for $15.58

EnerG Sweet Rice Flour 20 oz. $2.99

plus more!
You can also still get the FREE $10 credit when you sign up for the Vitacost Rewards program!
CLICK HERE to get a FREE $10 credit and start shopping!
Remember to add 2 FREE samples to your cart (included with every order)!
*affiliate link