Monte Cristo Sandwich With Fontina Cheese– Oh my goodness! If you want an easy and delicious brunch recipe, you need to try this! It would also make a quick dinner meal on those nights when you want to eat light.
This version of the famous Monte Cristo Sandwich has Black Forest Ham, Fontina Cheese and just enough strawberry cream cheese to delight your taste buds.
Simply use gluten free bread to make this gluten free. We like Udi's.
Monte Cristo Sandwich With Fontina Cheese
A delightful brunch recipe from The Peaceful Mom!
Ingredients
8 thick slices Italian bread or other thick sliced white bread (use Udi's Gluten Free White Bread for gluten free version)
3 tablespoons strawberry cream cheese
4 large eggs
1/2 cup milk
4 thin slices Black Forest Ham (you can use 2 slices per sandwich for 8 slices total)
4 thin slices Fontina Cheese
2-4 tablespoons butter
Instructions
Add eggs to a large bowl and beat well.
Add milk and mix well.
Heat a large skillet on medium heat.
While skillet is heating, spread a thin layer of strawberry cream cheese on one side of 4 slices of bread.
Top each of the four slices of bread with 1 slice ham (or 2 if you like) and 1 slice cheese.
Add the plain slices of bread on top to form four sandwiches.
Melt 2 tablespoons butter in the skillet, turning the pan to coat the surface entirely.
Dip each sandwich half quickly into the egg mixture and place it in the heated skillet.
Cook for about 1 minute or until bread is golden brown and cheese is melted.
Flip sandwiches over to brown second side.
Serve immediately.
https://thepeacefulmom.com/2012/08/15/monte-cristo-sandwich-with-fontina-cheese/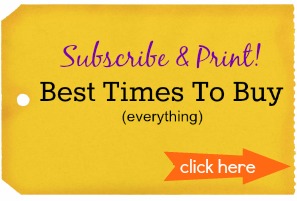 I'm linking up at Tasty Tuesday!