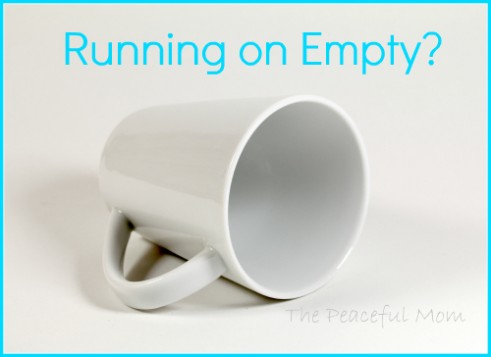 Running on Empty is a guest post from contributing writer Andee.
It's the first few weeks of school. You've gotta get the colored pencils for science, the glue sticks for art projects, and somehow find room in the budget for tennis shoes that are both cute and affordable. Not to mention the drop offs, the pick ups, the shuttling to and from various practices and play dates. Then there's dinner. Whoops. Forgot about that. Am I a horrible mom if we just roll through drive-thru tonight?
Does it always have to be so hectic?
My simple answer is, no.
I want to urge you to do whatever it takes to find some time in the morning, just for you. Follow the 5 Tips to End Morning Madness.  Set your alarm for 45 minutes earlier each morning. Do what you've gotta do. I believe that when we give out so much to others, we cannot continue to give from an empty reserve. It's time to fill up your tank.
This week in your quiet time, I want to invite you to journal. Don't put pressure on yourself to have some gorgeous hard bound journal. Any bit of paper will do.
Set a timer for 20 minutes and just write. There's no right or wrong way to do this.
I have written up some writing prompts to get you started.
Day One
The last time I took time for myself, I….
Day Two
When I was little, I used to dream about…
Day Three
If I could have three wishes come true, they would be…
Day Four
When I was a little girl, my favorite games were…
Day Five
If I could do anything I wanted today, I would…
Day Six
My favorite memory is…
Day Seven
If I could fly I would…
Option For Any Day
Don't follow the prompt. Just start writing.
When I do this, I usually close with writing a prayer, asking for help and guidance for what I have just discovered. I might write something like this:
Dear God, I'm happy/ sad/ excited/ scared/ uncomfortable about what I just wrote. I want to give You all my cares and worries today. God, I trust that You will lead me and guide me today. I know that I can't do this alone. But with you I can do anything because it's You who gives me strength. Help me with the kids today. Help me be patient and kind. Give me what I need to make today peaceful. Amen.
Try carving out some special time just for you this week. If you've filled up your tank, you will have so much more to give.
—————————————–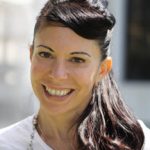 Andee Flynn is an author, speaker, personal coach, and blogger. She makes it her goal to seek joy wherever she goes. Follow Andee on Twitter.