This post brought to you by Dollar General. All opinions are 100% mine.
It's back to school time and it seems like there is so much to do to get ready. If you still have back to school shopping on your to do list, you might want to check out your local Dollar General store.
Dollar General has low prices on every day items and they are located right in your neighborhood, so you save time and gas money. The school supply sections at the major discount stores in our area aren't looking that great because all of the items have been rummaged through and shopping is a hassle because they are so crowded. Who wants to wait in line for 30 minutes to purchase pencils and glue sticks?
Why not avoid the crowds and enjoy Back to School Saving from Dollar General.
Take a look at a few of the deals you can find:

*Dry erase board with pen $2.50 (great for homework reminders)
*4 pack of Elmer's Glue Sticks for $2.00 ($.50 each)
*Backpacks starting at $10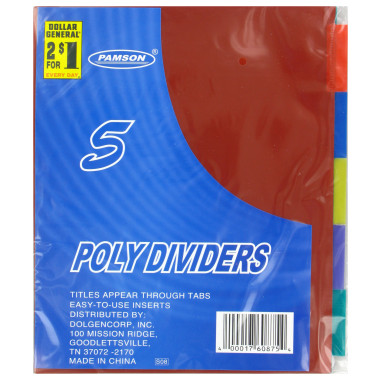 My favorite sale item is this 5 pack of plastic pocket index dividers for $.50 cents! These are at least $3.00 at most discount stores. They work great in my Brain in a Binder!

Not only can you find supplies for your elementary, middle and high schoolers, but they are truly the perfect place to buy dorm necessities for your college student. You can find everything you need from desk lamps to towels to toiletries, and all at low prices so you still have some money left after shopping!
*3 pack washcloths $1.00
*Xtra laundry detergent $2.85
*4 snack bag clips (to keep all those late night snacks fresh) $1.00
In addition to these already low prices, you can save even more by scanning this QR code or by texting "bts" to 34898 from your mobile phone.
Happy Shopping!