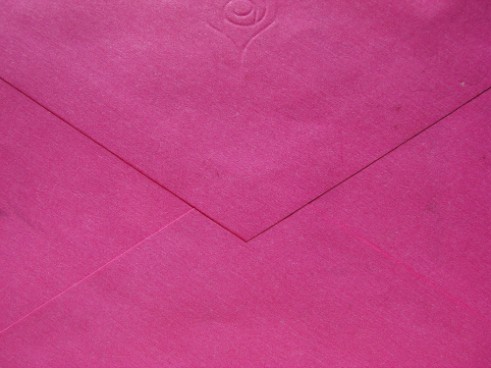 One of my favorite things in the entire world is receiving real mail in my mailbox (you know, the kind with a stamp and real handwriting as opposed to bills, advertisements and impersonal emails).
Because I love real mail so much, I try to share that joy with others by sending periodic thank you or encouragement notes. Real handwritten cards and letters say,"You're important to me because I took a few extra minutes to make this special."
If you have writer's cramp, don't worry. You don't have to write anything fancy, just a simple:
"Hi! I've been thinking about you."
or
"Just wanted to thank you for being the best friend a girl could have."
While it's important to me to send real mail, it's also important for me to spend wisely. I want to get the best quality cards that I can so they don't look cheap, but I want to spend as little as I have to.
I found a great offer that can meet all my requirements:
Ink Garden is offering new customers 12 Personalized Note Cards for just $3.79 to cover shipping.
Click here and use promo code: FREENCARD to get this offer (valid for new customers only).
Whether or not you choose to get these notecards, why not take some time today and send someone a little love in the mail? You will both be happier!
Click here for more Money Saving Treats!