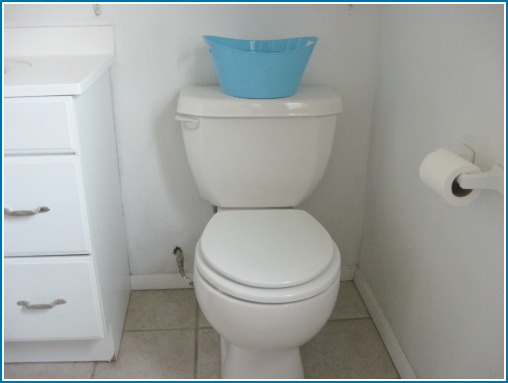 Yes, that is a photo of my toilet. I would normally never post a photo of something so personal, but that innocent looking piece of porcelain is the centerpiece of our story today.
Yesterday started out like any other day in our household. I took my husband to work, had some prayer time, wrote some posts for the blog and started getting ready to take my 11 year old daughter to a local botanical garden. I wanted to leave by 8:30 a.m. so we could enjoy the gardens before it became too hot, and we were right on track.
Then, just as we were about to leave, I heard a strange gurgling noise coming from the bathroom. When I went to check, I saw that the water in the toilet was bubbling. "That can't be good," I thought.  
I started to leave the bathroom, but turned around when I heard another strange noise. Suddenly water exploded out of the toilet like a geyser and started soaking everything within a 3 foot radius! I rushed to turn off the water, but that didn't help so I ran out of the bathroom and headed to the water cut off valve for the whole house. That was a mistake:
Tile floors + wet shoes= disaster.
I slid into a bit of a contorted position and landed hard on my back. I managed to pull myself back to a standing position and run outside to find that our county workers were doing maintenance to the sewer system. After I yelled at them to stop because my bathroom was being flooded, I had the presence of mind to get the supervisor's number.
I called the supervisor in a not-so-peaceful-mom mode and asked why there had been no notification of the work so that we could turn off the water or at least be prepared for potential disaster. The supervisor was quite unsympathetic and told me that it was not a problem with the work they were doing, but a problem with our toilet. I semi-politely told him that my landlord would be calling him in the very near future and hung up.
Thankfully my landlord lives close by and is a personal friend. Within a few minutes, she arrived and took control of the situation so that we could leave.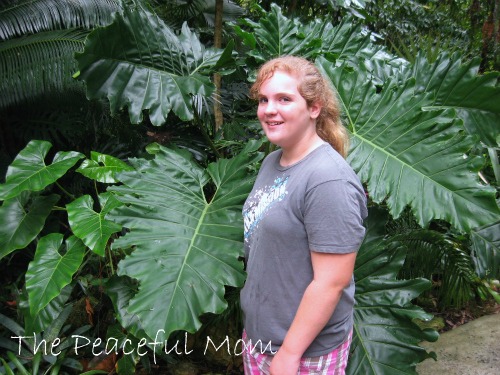 I calmed down and enjoyed a sweet time with my daughter.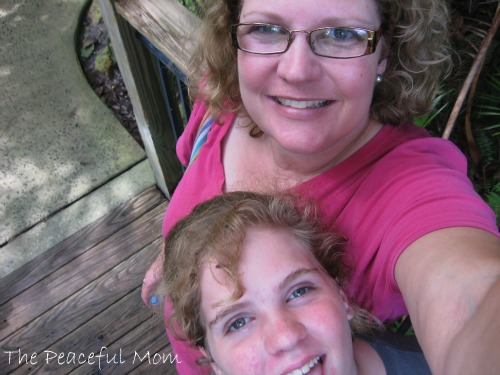 Especially being silly together!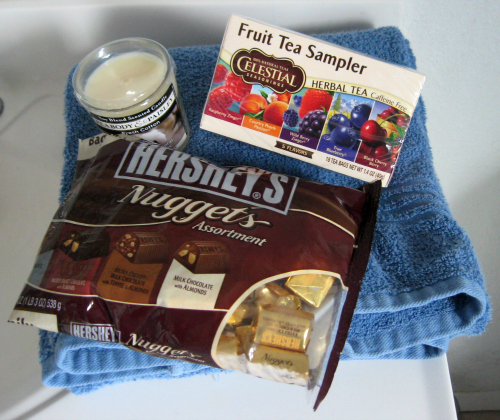 When I arrived home, I found that the landlord had not only cleaned up the mess in my bathroom, but also left me these sweet gifts.
So my day which began with an exploding toilet, ended with a sweet blessing. God is like that–He redeems all things!