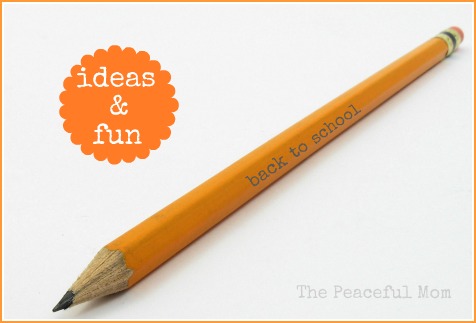 Back to School: Clothe Your Kids On A Budget is a guest post from Sami.
Back to school time can certainly be a huge budget buster. It feels as if each year the amount of supplies needed increases by a ton per child and then there is the issue of a school wardrobe.  The kids have grown leaps and bounds over summer and you need a school wardrobe that will *fingers-crossed* last for approximately nine months – on a budget.
It is my hope that my purchase planning system will help you accomplish just that.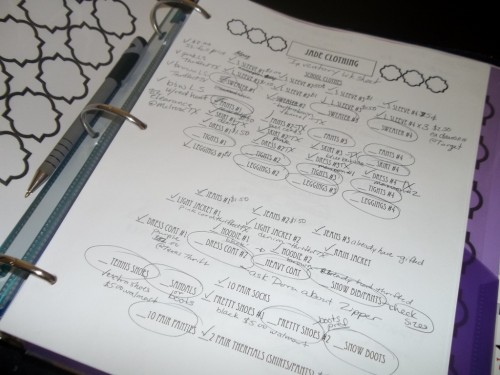 Step 1: Make a list.
I start with a list of everything my child will need for the upcoming year. My general list goes something like this for my daughter (son):
7 short sleeve(ss) t-shirts/tanks
2 ss button downs (5)
7 long sleeve(ls) t-shirts
3-5 ls button downs (7)
3 skirts
3 pair blue jeans (4)
4 pair other pants/colored jeans (5)
5 school dresses
7 pair of tights
5 pair of leggings
4 lightweight jackets (or sweatshirts)
4 sweaters
1 dress coat
1 heavy coat & snow pants
1 pair tennis shoes
1 pair winter boots
1 pair "fun" shoes
10 pair socks
10 pair panties/undies
2 pair thermal under-roos  (3) 
Step 2: Inventory
After I make a list, I then go through any stockpiled clothes that I have stored away – generally hand-me-downs and cute things I have purchased over the year. I have Jade try on clothes when I am not sure about the fit.
I then check off what I have that fits (I include things that are a teensy bit too big) and make notes (e.g.: Blue Velvet Pants – $1.50). I always leave tags on stockpile items so I can plan my budget for next year, and of course blog about my savings ;).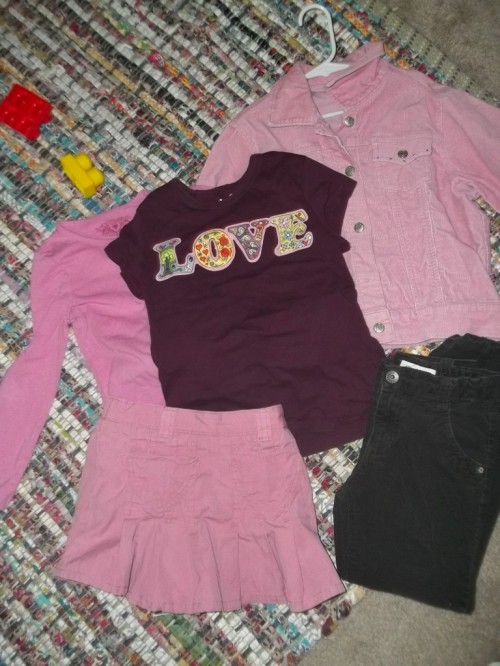 Step 3: Visualize
After I have a working inventory, I pair up the clothes into possible outfits.
Pairing up outfits helps you see what else you might need or if there is something you have no match to. I donate those items that don't have more than two coordinating "friends" (exception: dresses).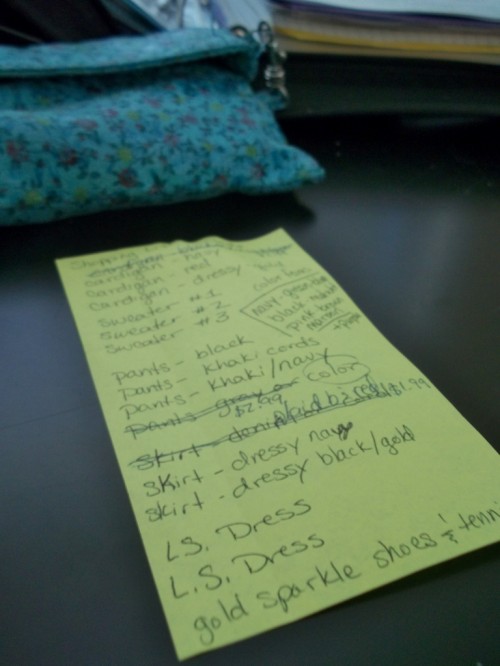 Step 4: Make a Shopping List
I make a list of the items we still need, or that I would like to have with a notation on color families. This year's families are navy & purple, pink & brown, red, black & white.
Step 5: Go Shopping
List in hand, I hit thrift stores first. I stock up on basics first: jeans, pants, skirts, t-shirts, etc.
I then fill in any remaining gaps and pick up trendy items at traditional retail stores. Of course, I always buy tights, socks, underwear, and such new– unless they come in their original packaging. 😉
Generally, what remains on my list are shoes, sweaters, and leggings — for some reason these items don't make it to the thrift store in good repair.
I hope my system helps simplify your back-to-school experience!

How do you save on back to school clothing? Leave a comment. 🙂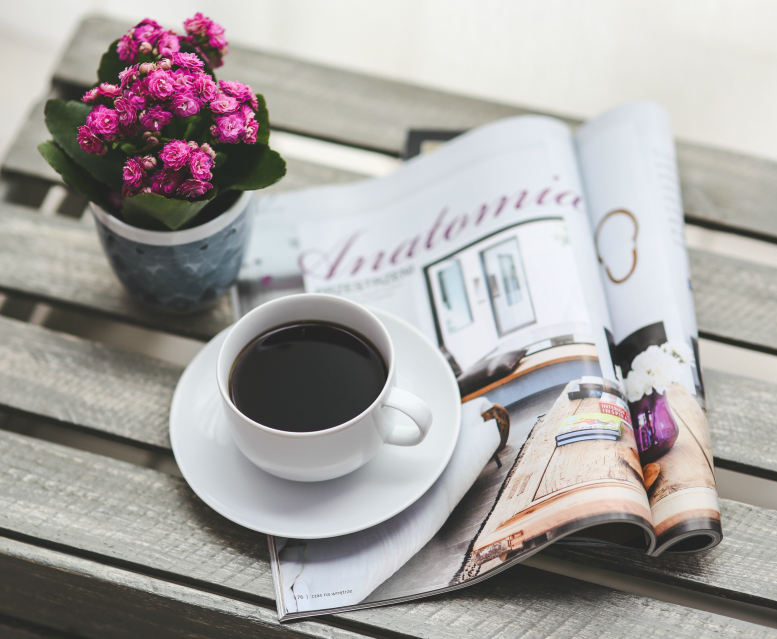 Want Back-to-School to look like this?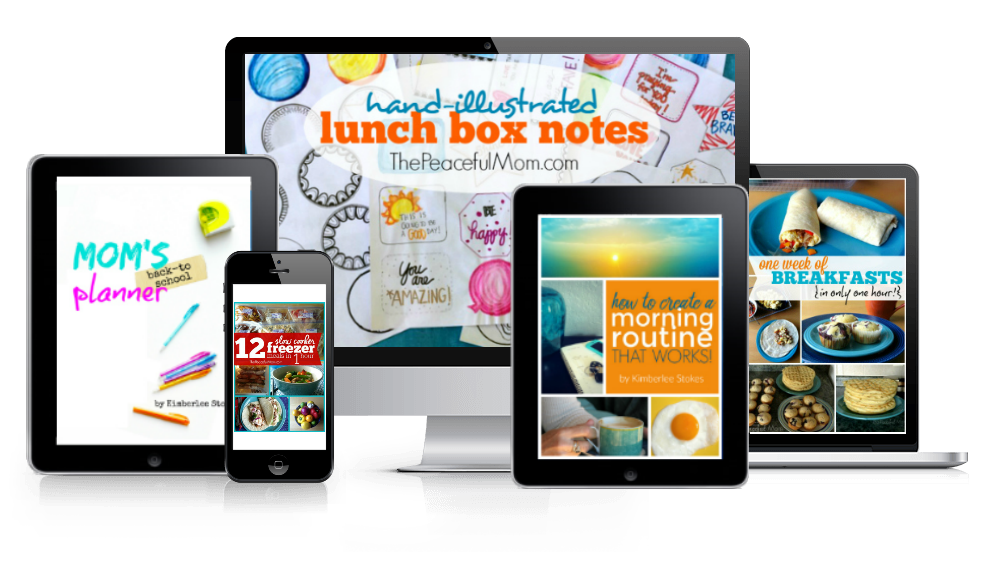 You need the Mom's Back to School Planner Bundle.
Click HERE to see what's inside and grab a sweet discount!

___________________________________
Sami is a wife, mom to two kiddos and thrift-store addict. Three years ago she was laid off from her high(ish) paying professional gig and has since been trying to make ends meet on a small income. She blogs at Mi Casita Mi Vida  about her thrift store adventures, decorating a new apartment on a shoestring, and her family's frugal lifestyle.
You May Also Enjoy: