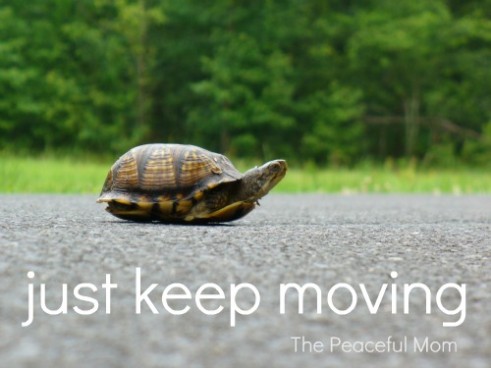 Just Keep Moving!
Life is busy and in the midst of all that busyness, it's easy to end up at the end of a week (or month!) without having really accomplished anything. It is so true that if you aim at nothing, you will hit it every time.
To ensure that I'm living life on purpose, I make a weekly plan. I started calling it my Just Keep Moving List to encourage myself that even though I may be slow, I'm making progress!
Here's this week's plan (and an update on last week!):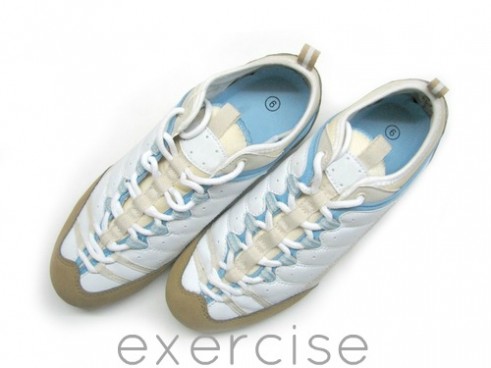 Last Week:
Run 3 days  1/2 √ (I ran 2 days)
Walk 1 day √
Run at least a mile without stopping on one of my runs √
(I actually ran 1.2 miles! The only thing that kept me going was the embarrassment of having to tell you I didn't make it. 🙂 )
This Week: Run 3 days, walk 1. Run at least 1 mile on one of my runs.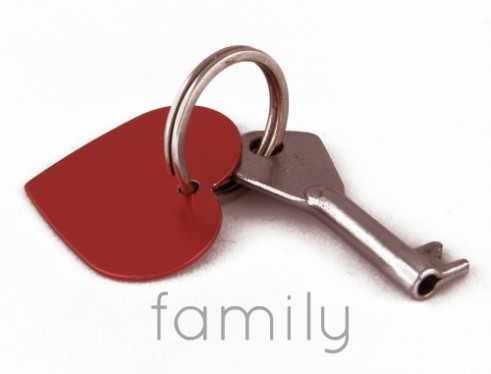 Last Week:  
Date with hubby (in home movie night) √
Driving practice with DS. √
Help 15 year old daughter with project. √
Help 14 and 15 year old prepare for upcoming trip. √
Special time with 11 year old. √ (Unfortunately this involved lots of snuggling while she was sick. 🙁 )
Finish buying school supplies. √
This Week:
Date with hubby
Driving practice with DS
Shopping with 15 yo for upcoming trip
Read with 11 yo and 14 yo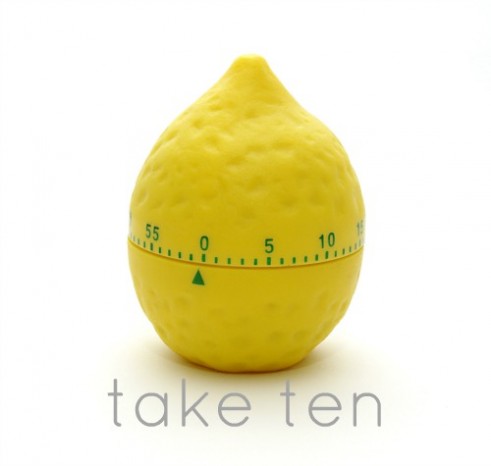 Each week I choose a project to work on ten minutes a day (read why here).
Last Week:  10 min. a day organizing the photos on my computer   √   (I worked 3 days and made some progress.)
This Week:  Photos are still on the list.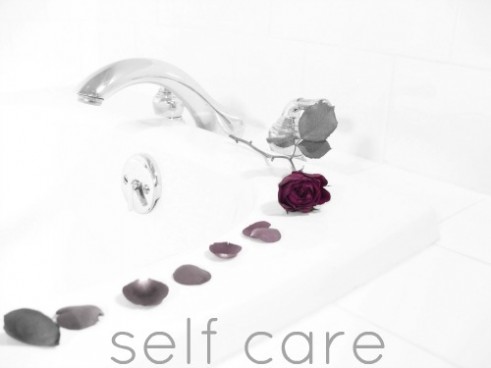 Last week:
bedtime by 10 pm   1/2 √   (3 out of 7 nights)
stop eating by 7 pm each night   X  (FAIL! I ate dinner late two nights and had a snack two nights.)
This week: bedtime by 10 pm again, drink 8 glasses of water daily (see my DIY drink reminder magnets here)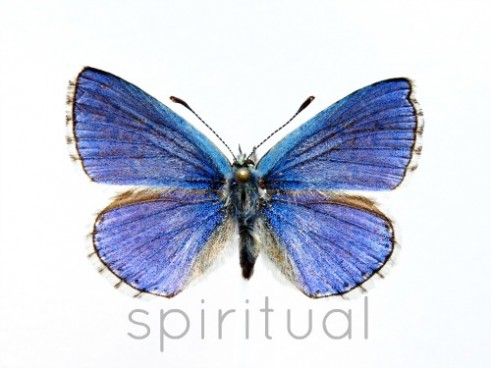 Last Week:
Spend the very first part of my morning praying, journaling and reading the Bible   1/2 √  (4 out of 7)
Listen to worship music throughout the day  √
This Week:  Morning prayer and reading 1st thing; do art journaling 2 days
Do you have some areas in which you want to accomplish more? Leave a comment about your plans for this week.
Even a little progress is moving in the right direction! 🙂
You May Also Like: