I have been very unmotivated in the cooking department lately. As a matter of  fact, I actually almost let some ground beef go bad because I didn't feel like cooking it.
I was trying to muster up some motivation this morning and remembered this post that I had written to encourage myself during a previous slump: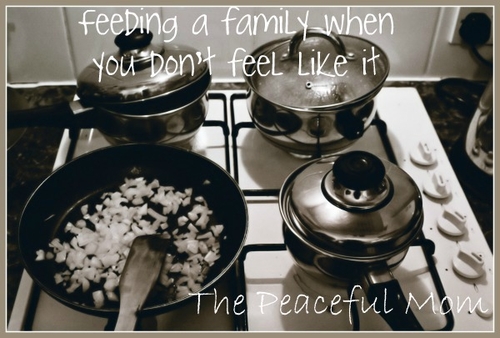 Confession: I am a culinary loser.
Honestly when I think about cooking I envision an old black and white horror film involving stainless steel pots and pans with the Psycho music playing in the background. Okay, not really, but I have to say that cooking is not my favorite thing. Being the mom of four hungry children, however, I realize that I do have to provide something for them to eat. [Click here to read the rest of this article.]