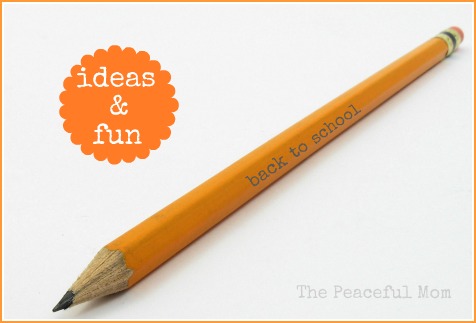 Back to School Craft: Mini Friendship Notebooks
This is a great craft for kids to make for their friends, or for mom to make for the kids (also makes a cute stocking stuffer if you want to get a headstart on Christmas!).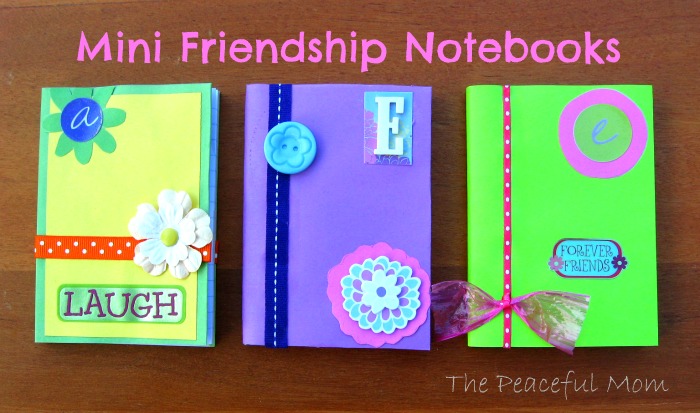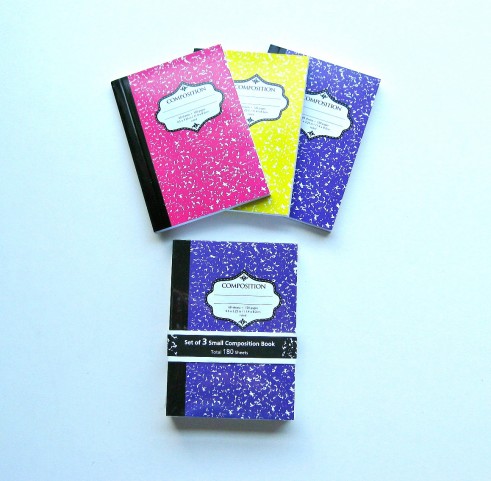 You can purchase these mini composition books at dollar stores and Walmart. I just bought a three pack at the Back To School sale at Walmart for $.88!
Materials:
Mini composition book
colored paper
scissors
glue
ribbon
stickers
scrapbook embellishments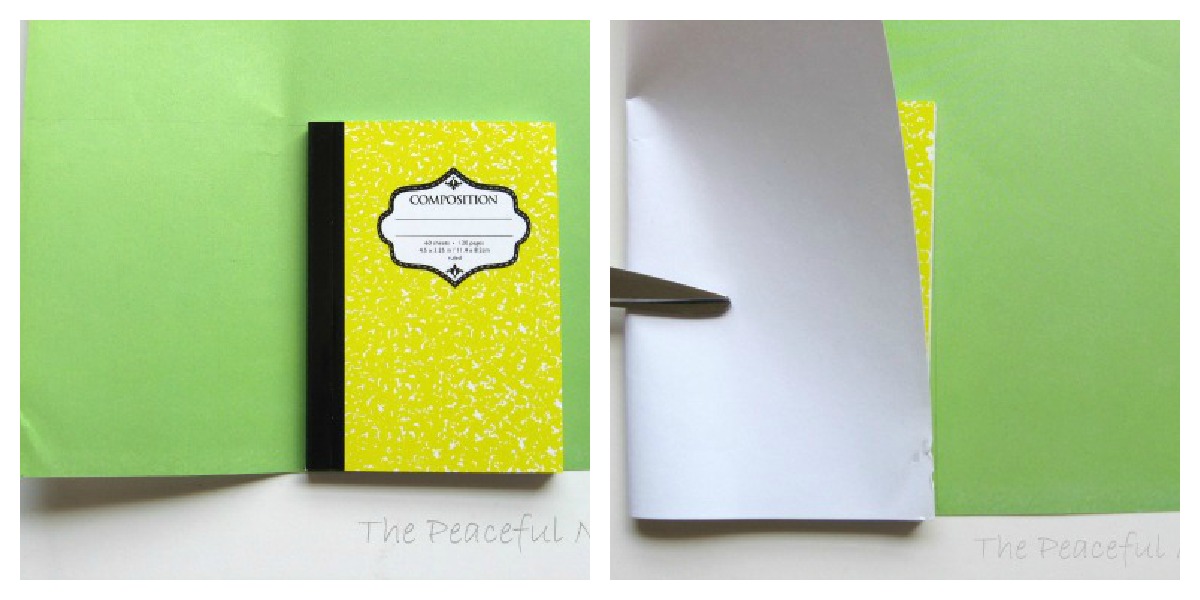 Measure a sheet of colored paper the height of the book by the width of the book plus about an inch.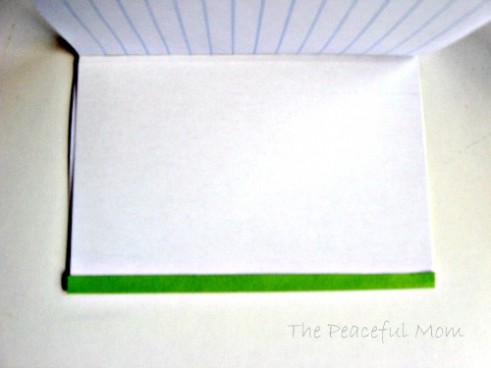 Glue the edge of the paper to the inside of the front cover. You will want to place a heavy object on the paper to make sure that it adheres securely to the cover.
Once the inside front cover has dried in place, glue the other edge of the paper to the back inside cover. (You want the cover to be just a little bit loose at the binding so that the book can be opened easily.)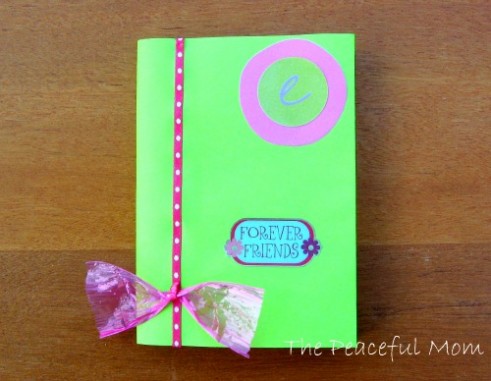 Decorate the cover with ribbon, stickers and scrapbook embellishments. (I like to purchase these on clearance and keep them in a box for future projects.)
You can give the books with blank pages, but a really fun idea is to write little notes to the recipient that they can read over and over. (This is a great way for mom to encourage her child!)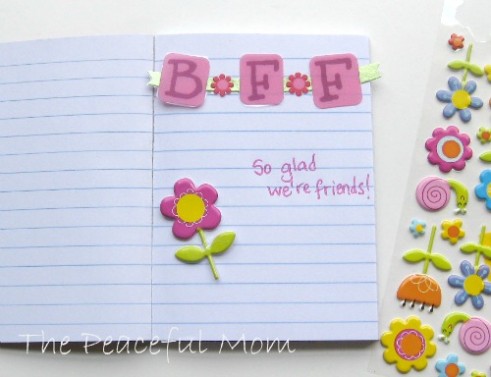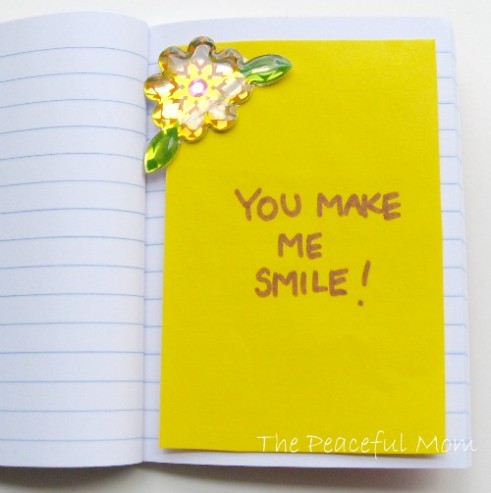 [Click here to PIN this post!]
I hope you enjoy these!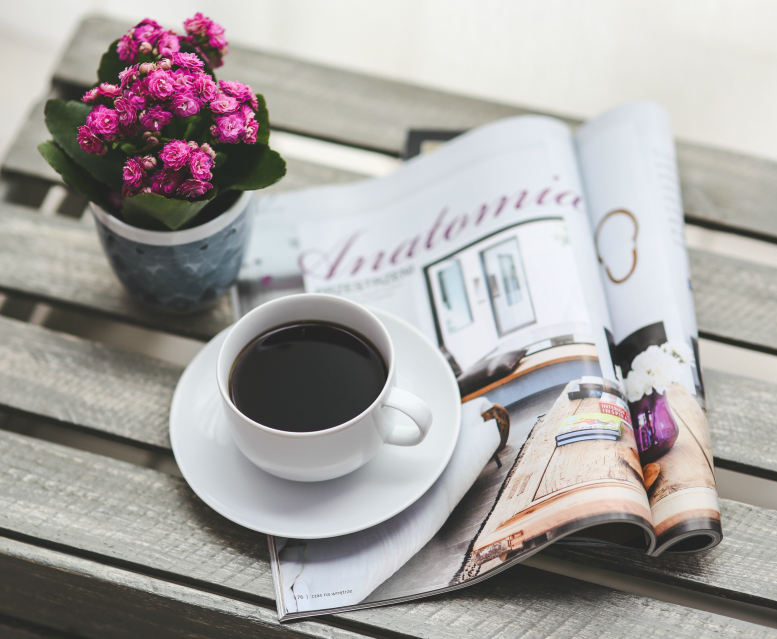 Want Back-to-School to look like this?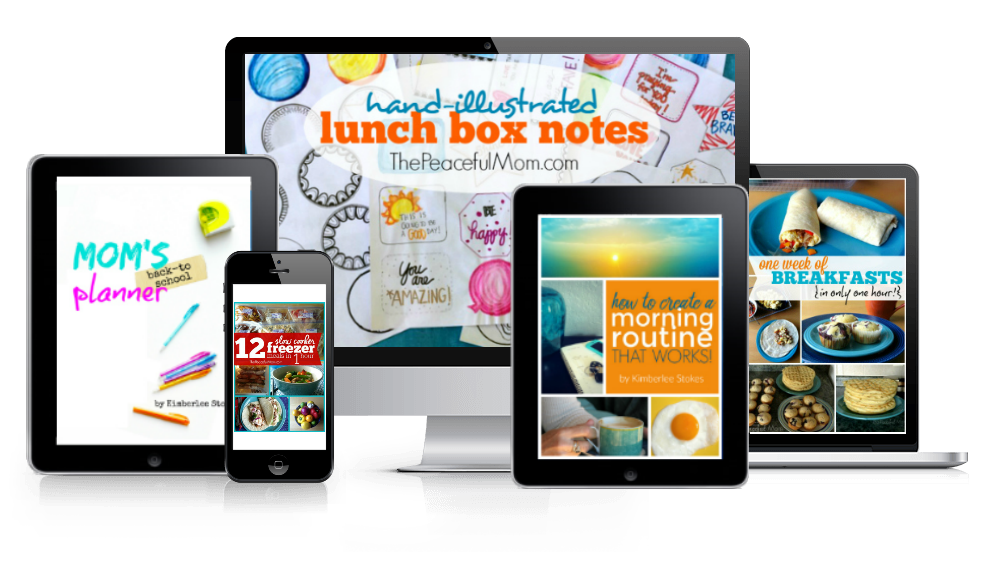 You need the Mom's Back to School Planner Bundle.
Click HERE to see what's inside and grab a sweet discount!
You May Also Enjoy: