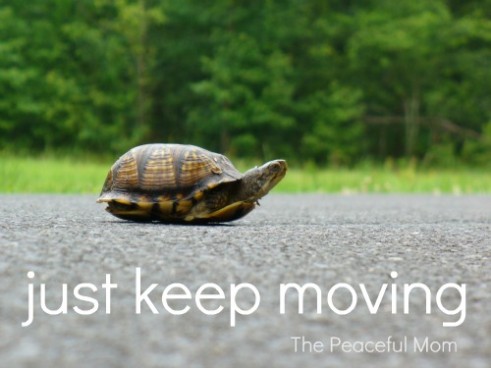 Just Keep Moving!
Just about every woman I know has some kind of difficulty in her life, and I'm no different. Tight finances, parenting four children (one who is gluten free for medical reasons, one with learning difficulties), having one car, the demands of balancing all that needs to be done — just to name a few. I'm not complaining, just letting you know that I can relate to the rest of you who have a lot going on at your house.
Life sometimes gets ahead of me, but I have determined to just keep moving. I may be slow, but I'm making progress!
To encourage myself (and maybe you too), I will be making a weekly Just Keep Moving list where I share my successes and failures each week. Having a weekly plan will help me to keep moving forward, and looking back at the previous week will keep me accountable (did I mention that I hate that word?).
So here goes: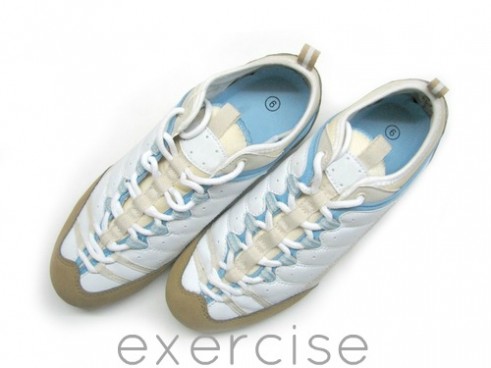 Last Week: I walked 1 day and ran 3 days. One of my runs was 1.3 miles which is a huge improvement for me because the week before I could only manage to run ten minutes!
This Week: Run 3 days, walk 1. Run at least a mile without stopping on one of my runs.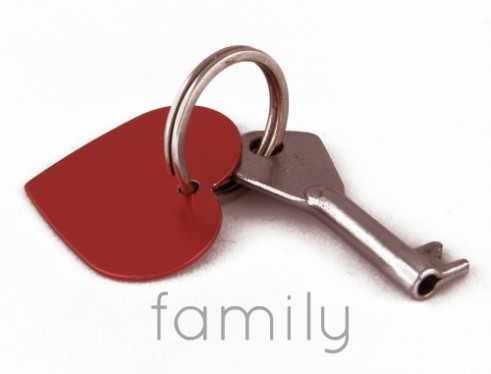 Last Week: I didn't set any specific goals for relating with my family. I did have a date with my husband though.
This Week:
Date with hubby.
Driving practice with DS.
Help 15 year old daughter with project.
Help 14 and 15 year old prepare for upcoming trip.
Special time with 11 year old.
Finish buying school supplies.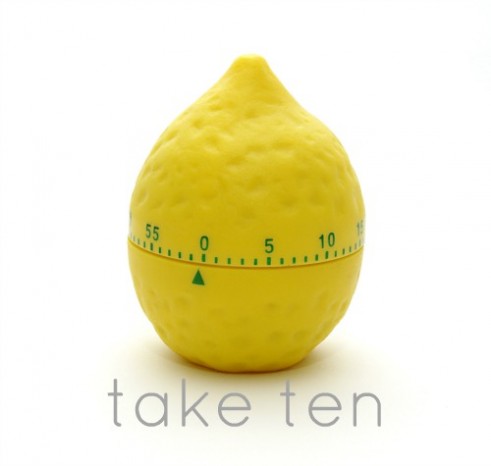 Each week I choose a project to work on ten minutes a day (read why here).
Last Week: I planned to spend ten minutes a day organizing the photos on my computer. I did work on them 3 days and made some progress.
This Week: I'm continuing the photo organization project.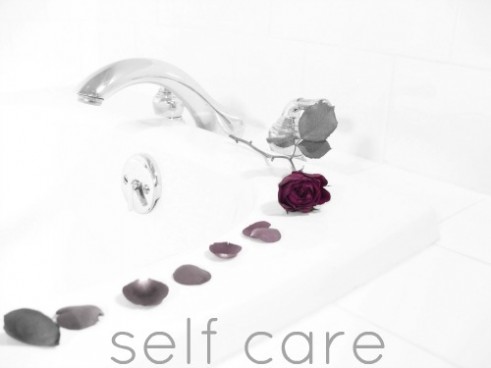 Last Week: I went to bed too late too many nights and I felt tired all week.
This Week: bedtime by 10 pm; stop eating by 7 pm each night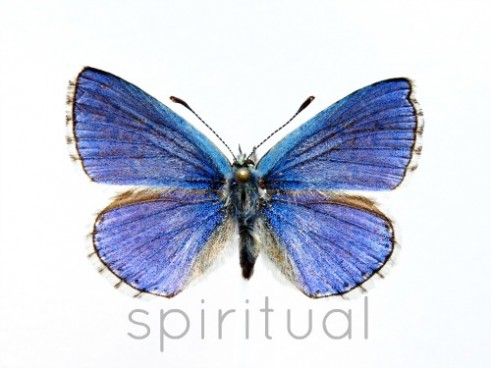 Last Week: I have developed a bad habit of going to the computer first thing in the morning, rather than focusing on God.
This Week: Spend the very first part of my morning praying, journaling and reading the Bible. Listen to worship music throughout the day.
Do you have some areas in which you want to accomplish more? Leave a comment about your plans for this week.
Even a little progress is moving in the right direction! 🙂
You May Also Like: