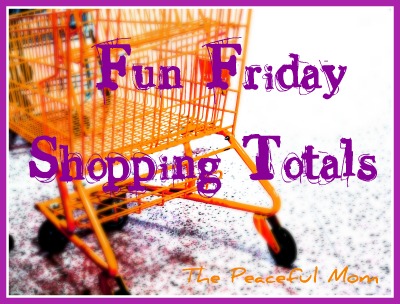 Fun Friday Shopping Totals: See how I feed my family of six (including 3 teens) for around $100/week. See our $100 Budget Weekly Menu here and (NEW!) link up your savings below!
Well, I know who eats most of our food–haha! My son is on his second week of visiting friends and family so my grocery bill has been reduced, but we were also able to get free burgers, hot dogs and pork chops with a credit I had, so it's not all his "fault".
_______________________________________________________
Join me on Twitter for instant updates or subscribe to my FREE e-newsletter to get posts right in your inbox! You can also join me on Facebook!
_______________________________________________________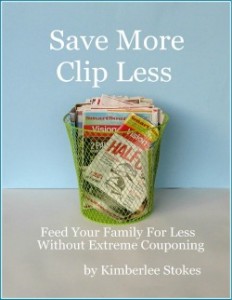 Read more about how I stick to a $100 a week budget in my FREE e-book Save More-Clip Less.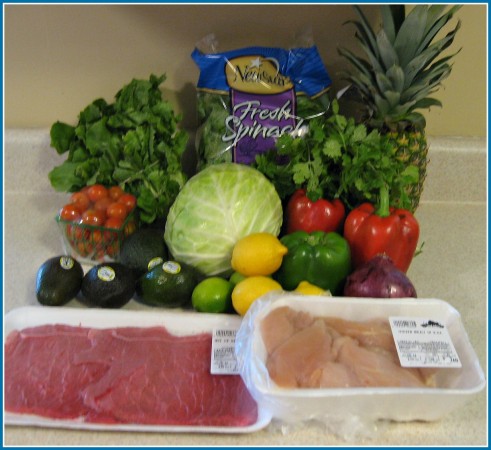 PRODUCE MARKET–Spent $19.92.
Highlights:
$1.69/lb boneless, skinless chicken breasts
$.14 limes
$1.49 pint cherry tomatoes
$.50 each bell peppers
$2.50 pineapple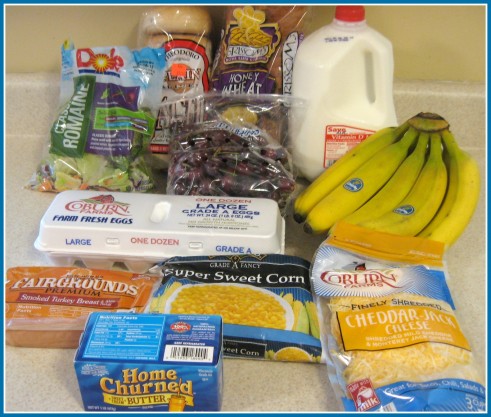 SAVE A LOT–Spent $25.12.
Highlights:
$1.97/lb cherries
$1.59 dozen eggs
$3.09 gallon milk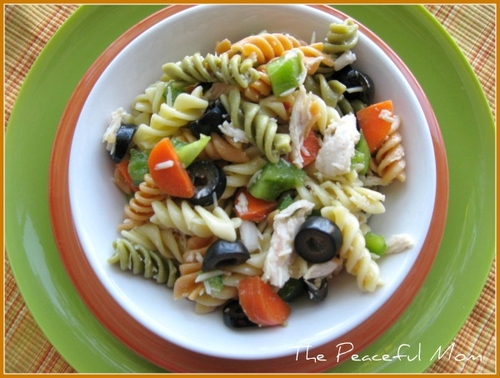 WALMART–Spent $8.07.
(I purchased the ingredients to make our famous pasta salad for a dinner we're attending but forgot to take a picture.)
Weekly Total: $53.11 + $18.47 for fried chicken ($71.58)
(Yes, I did spend that much. A girl's got to splurge sometime. 🙂 )
July Monthly Total: $256.39  
($100/week budget for six people. I am well under budget, but we'll see what happens next week when DS is back home. :))
You can also read what we do about snacks here.
Click here to see previous week's shopping trips.

You May Also Enjoy: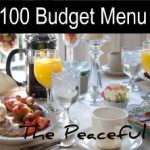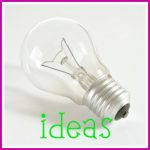 How did you do this week? Link up your savings posts below or leave a comment!