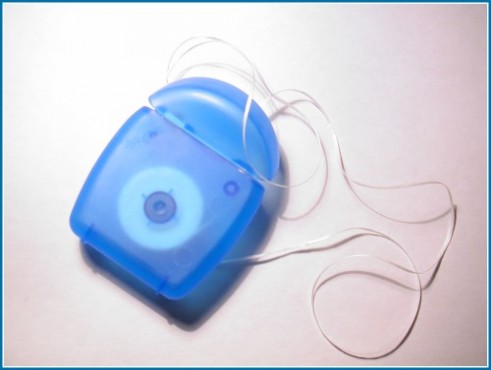 Confession: I hate flossing. Actually I think it's more like I despise it.
The truth is, I don't want to take time out of my day to spend 15 minutes on my teeth. (My poor dental hygienist grandmother would roll over in her grave to hear this, so let's just keep it our secret.)
Although I hate it, I make myself floss because it keeps me from spending hundreds of dollars at the dentist (seriously!), and prevents me from having to purchase removable teeth in the future.
Thankfully someone has come up with a terrific solution to my dilemma: GUM has created Go Betweens. Go Betweens are floss alternatives that let you clean your teeth with one hand while clicking the computer mouse or remote with your other hand. (Did I mention that I enjoy multitasking?)
If you are interested in checking out Go Betweens, you can print a coupon for $.55 off 1 GUM Go-Betweens product!
Happy non-flossing! 🙂
(Please note: I know this sounds like GUM paid me to promote their product. They did not. I am genuinely excited to find a way to floss with one hand without using one of those floss picks that break in about 2 seconds. I will, however, make a few cents if you click through and print the coupon.)