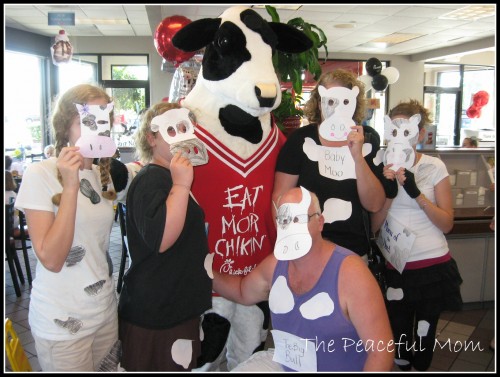 We just arrived home from our enjoying our FREE Chic-fil-A! Dad even got in on the fun this year! Unfortunately my son is out of town visiting friends so he couldn't be with us. 🙁
My daughter had the idea that we would trade places: she would be the mom and I would be the baby cow. I had a great outfit complete with a diaper and a cow's tail, but they wouldn't be seen in public with me wearing it, so I had to settle for a sign saying "Baby Moo". Maybe next year–LOL!
Did you participate in the "herd" mentality this year?