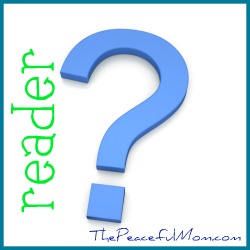 Q:   I would like to know if your readers have any suggestions for a tight food budget of approximately $20-$25/week for one person? I am able to shop with coupons which should extend my budget a bit. Any tips or ideas, including meal suggestions would be helpful. Thank you so much in advance.
A: Wow–Things are really tight for you, but I think this is doable.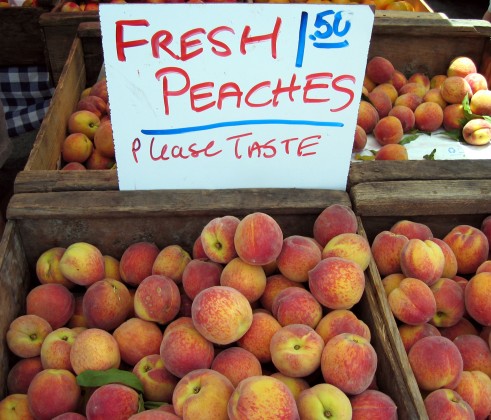 General Ideas
Buy cheaper foods: Keep your overall costs lower by purchasing cheaper foods such as beans, rice, eggs, peanut butter, tortillas, ground beef, tuna, etc.. You may want to shop at a discount grocer such as Aldi or Save A Lot. You can also check local produce stands for good prices on fruits and vegetables.
Buy what's on sale: Base your meals around the items that are deeply discounted each week at your local store. These items are called "loss leaders" and are usually on the front page of the store ad. (Turkeys during November; hot dogs, corn and watermelon for the 4th of July, etc.)
Freeze some for later: Take a look at my Easy Meal Plans for Chicken (here and here) and Ground Beef (here and here) for some ideas of how to deal with larger portions of meat and still have a varied diet. You probably won't purchase packages as large as I do, but these plans can help you as a single person.
Find Resources: When things have been really tight for us, I have found that there are many resources available to help with food. Check with local churches to find a food pantry. Connect with another single person to possibly share larger purchases with. Another idea is to cook a double recipe for something and trade a meal with another single person.
Sample Grocery List and One Week Meal Plan

Buy:
1 dozen eggs $2
1 package boneless chicken breasts $6
1 half gallon milk $2.50
1 canister of oatmeal $1.50
1 loaf bread (freeze half) $2.00
2 bananas $1.00
1 16 ounce bagged salad $2.00 (or buy romaine and wash and shred it yourself)
1 package flour tortillas $1.00
1 8 oz. block of cheese $2.50
1 jar salsa $2.00
1 bag frozen broccoli $1.00
1 small jar peanut butter $1.50

Breakfasts:

Scrambled eggs, toast  x2

Toast, banana

Oatmeal x2

Homemade waffles x2 (recipe here–assuming you have flour and oil on hand. If not, you may have to eat oatmeal more this week and purchase the flour and oil next week.)

Lunches:

Salad with Italian Chicken (recipe here)

Grilled Cheese Sandwich

Sliced boiled eggs, salad

Smoothie made from milk, one banana and 2 tablespoons peanut butter (frozen bananas are best)

Egg Salad (assuming you have mayonnaise on hand)

Peanut Butter Sandwich x2

Dinners:

Cheese Quesadillas (directions here) with salsa

Chicken Enchiladas (recipe here), steamed broccoli x2

Fried Eggs

Salad with Italian Chicken

Scrambled eggs with salsa
It's not glamorous, but in an emergency situation you would at least have food to eat. Several items will last longer than one week such as the oatmeal, bread, salsa and peanut butter, which will leave room in the budget for other items and a more varied diet in the weeks to come.
I would definitely suggest finding ways to get more vegetables in by buying what's on sale or checking local produce stands. I have also found that eating more protein in the morning and saving the carbs for dinner helps me to feel better during the day.
Can you help this reader? What suggestions do you have? Leave a comment. 🙂
You May Also Enjoy: