This is a Sponsored post written by me on behalf of Atlantic Luggage. All opinions are 100% mine.

Packing Tips: See how I pack 5 days of clothes in one carry-on bag!
Atlantic Luggage sent me this great carry-on bag and asked me to pack as much as I can for our upcoming trip to visit family. This little bag has great features:
*It weighs only 6.5 pounds (which means I can pack more for airline flights before reaching the 50 lb limit!).
*It has a retractable handle and wheels so I don't have to carry all 50 pounds of stuff.
*It has additional handles (with a velcro closure) so that I can use it as a duffle bag if I want.
*It has multiple zipper compartments so I can easily find things like my cell phone or laptop charger.
So let's get started with the packing tips: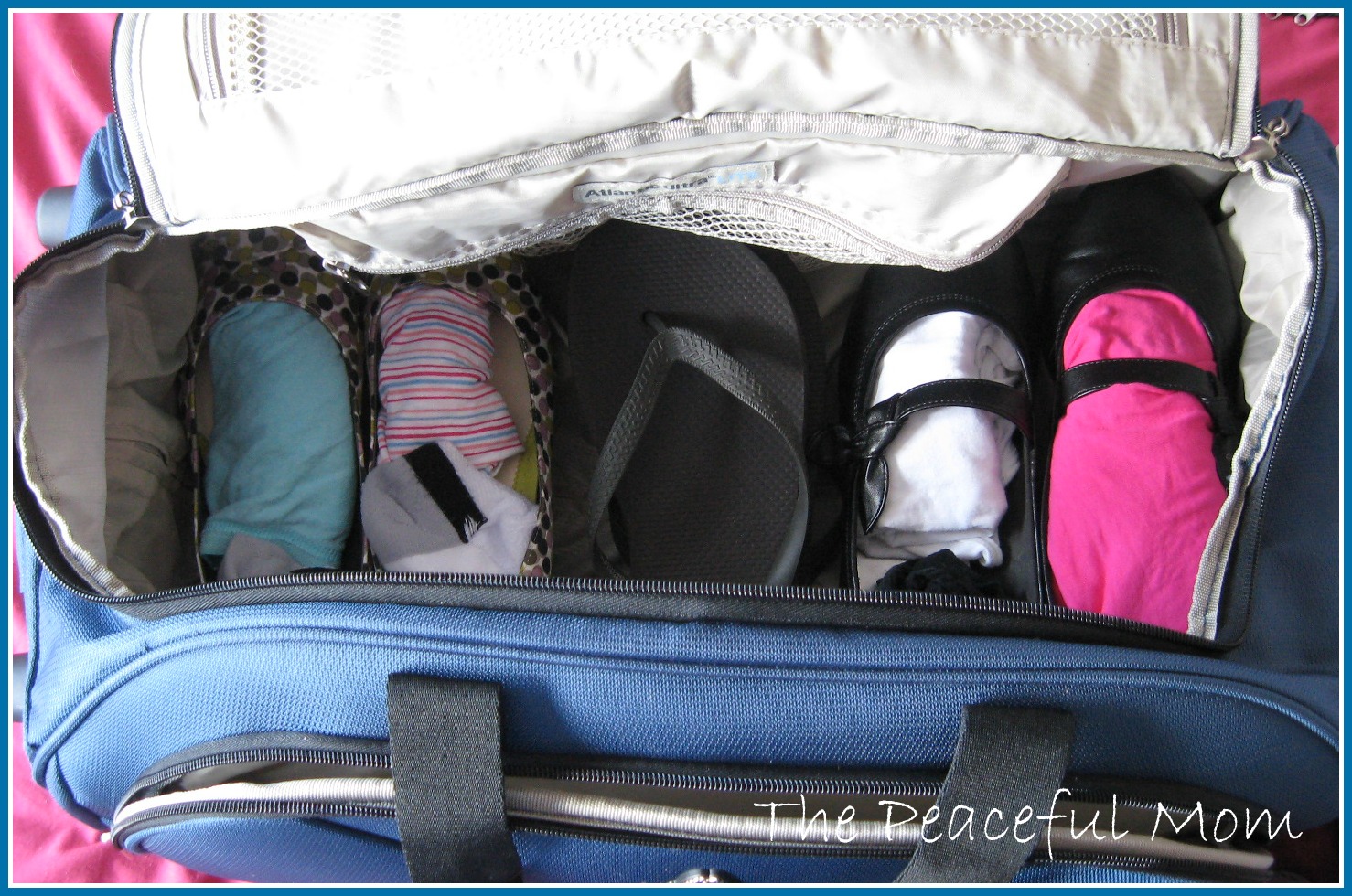 Start with your shoes in the bottom of the suitcase (you can place them in plastic shopping bags or zipper bags if you wish).
Roll socks, hose and other undergarments and tuck inside your shoes. I always take a pair of cheap flip flops to use in the bathroom and shower if we are staying in a hotel. They're also great for going to the pool.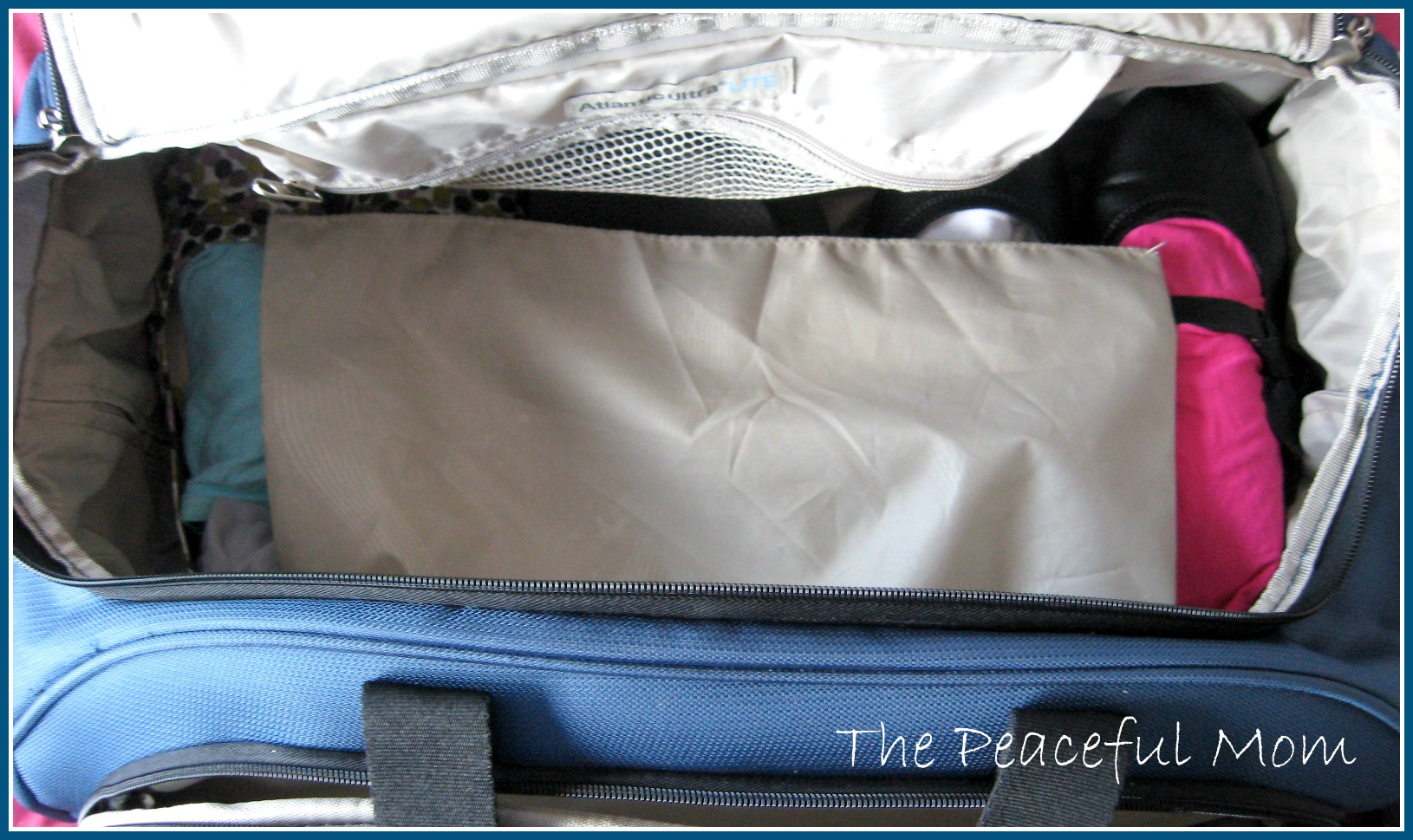 The bag that Atlantic Luggage sent me has a dividing flap that you can fold over to separate your shoes from your other clothing.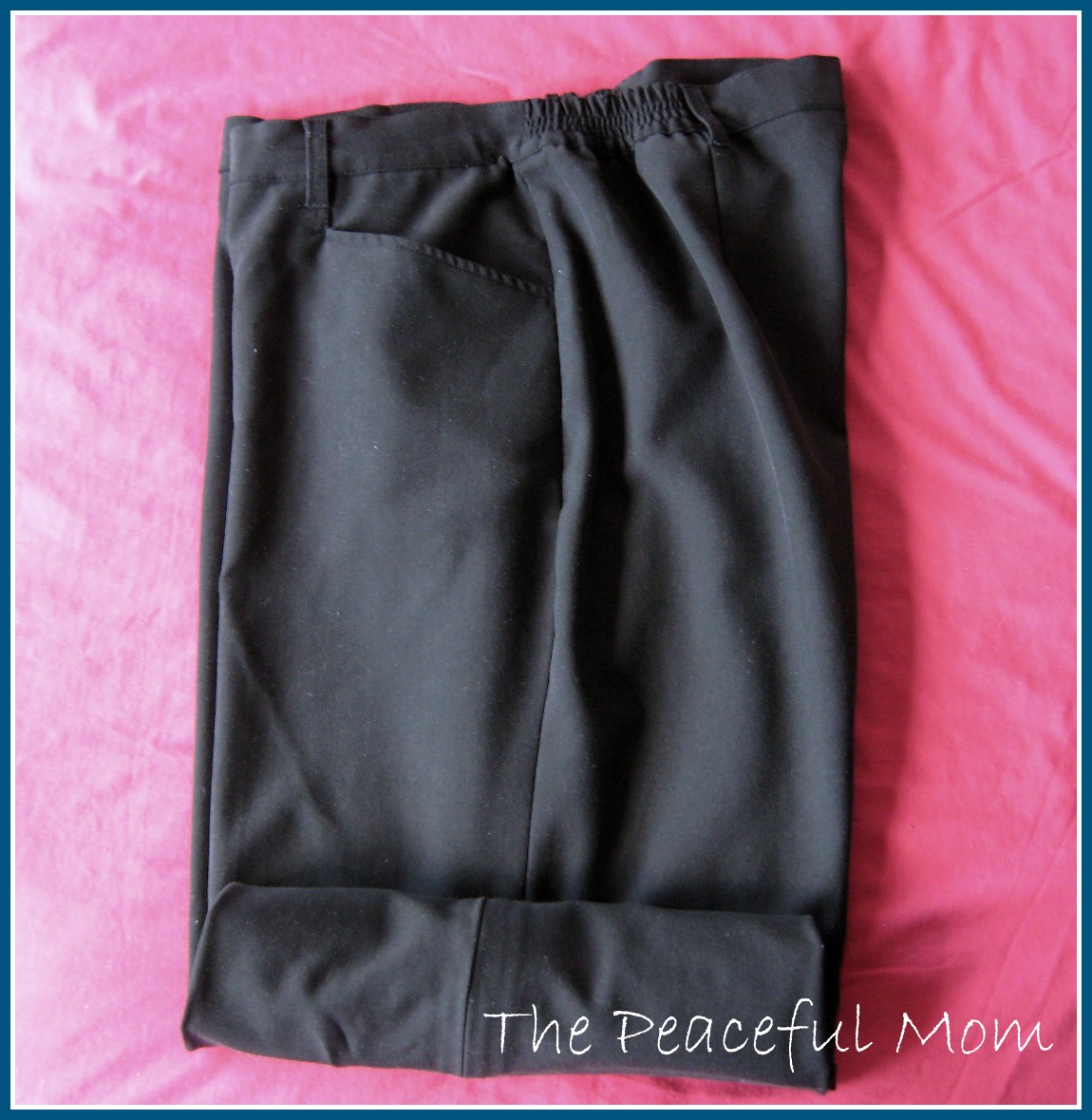 Fold your slacks in half (one leg over the other) and roll them from the legs up.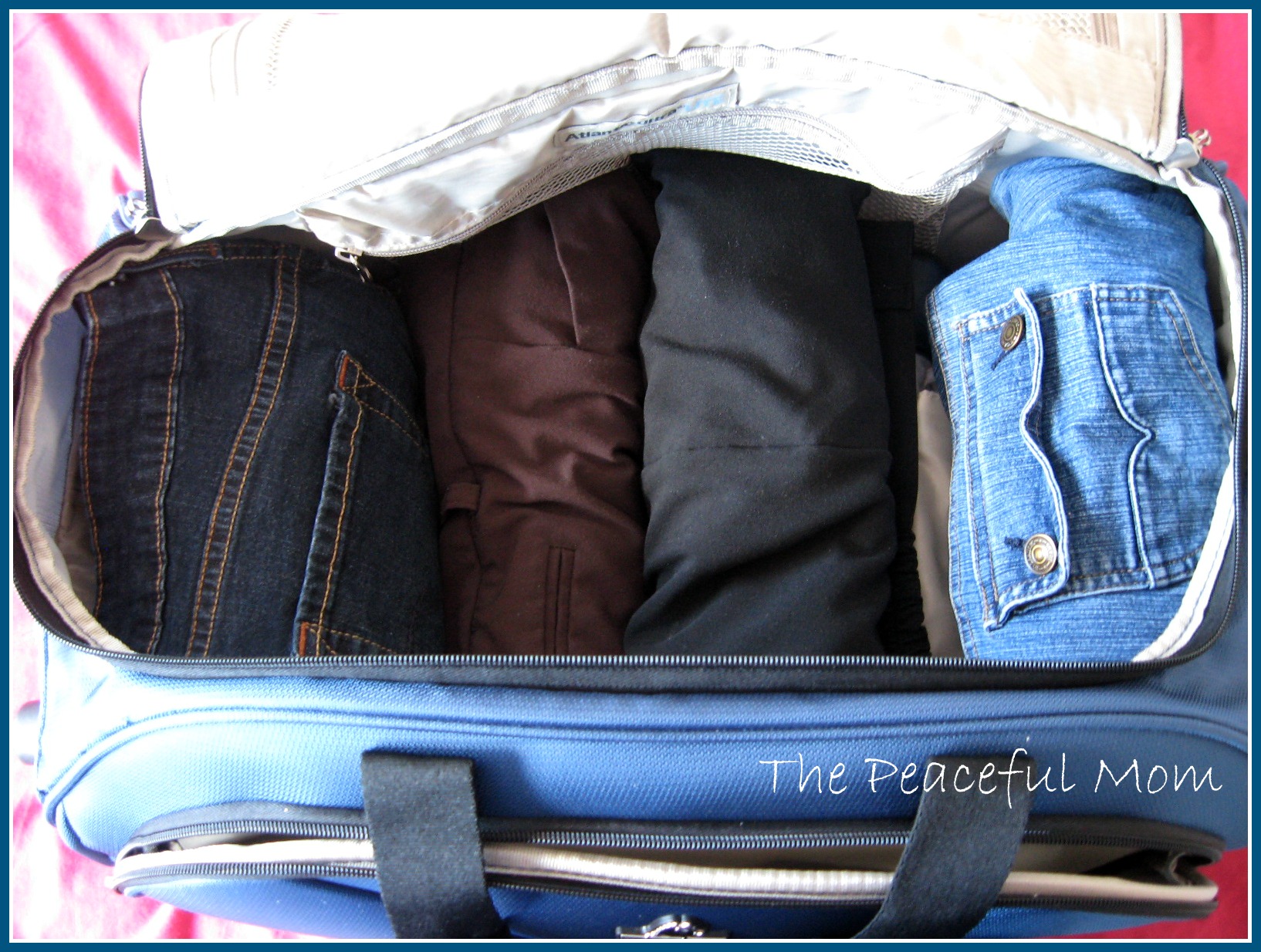 Place rolled jeans and slacks on top of your shoes.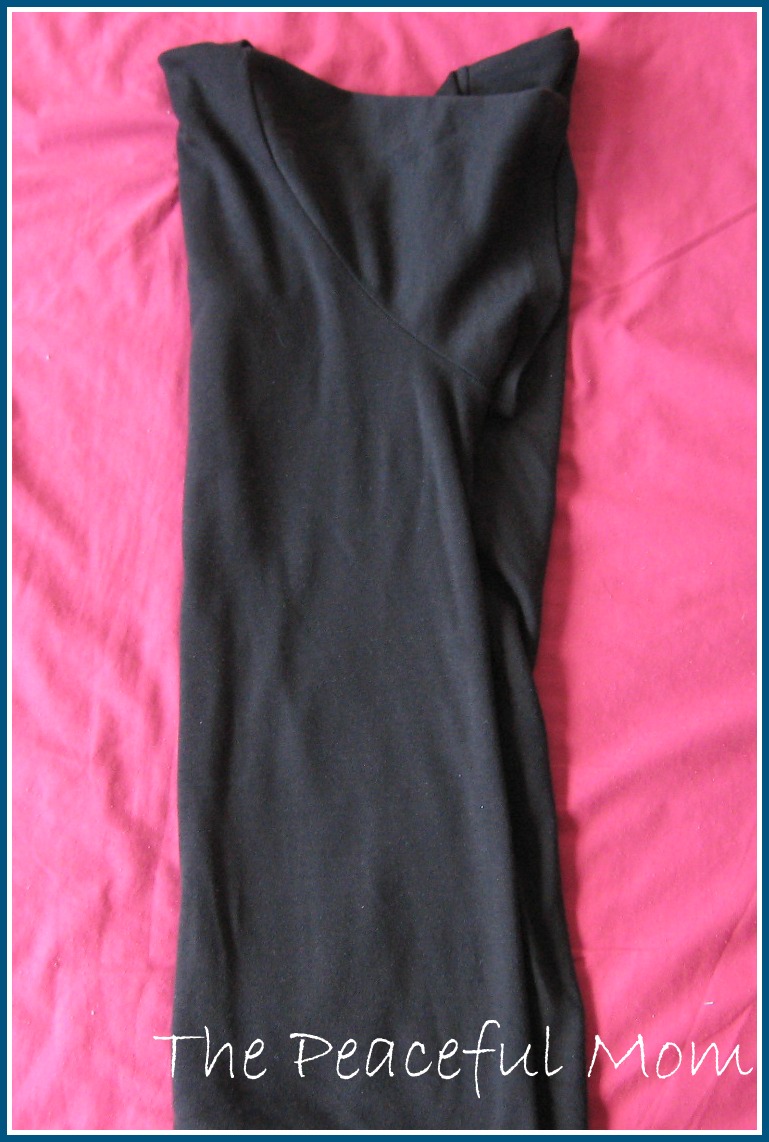 Fold t-shirts into thirds before rolling up.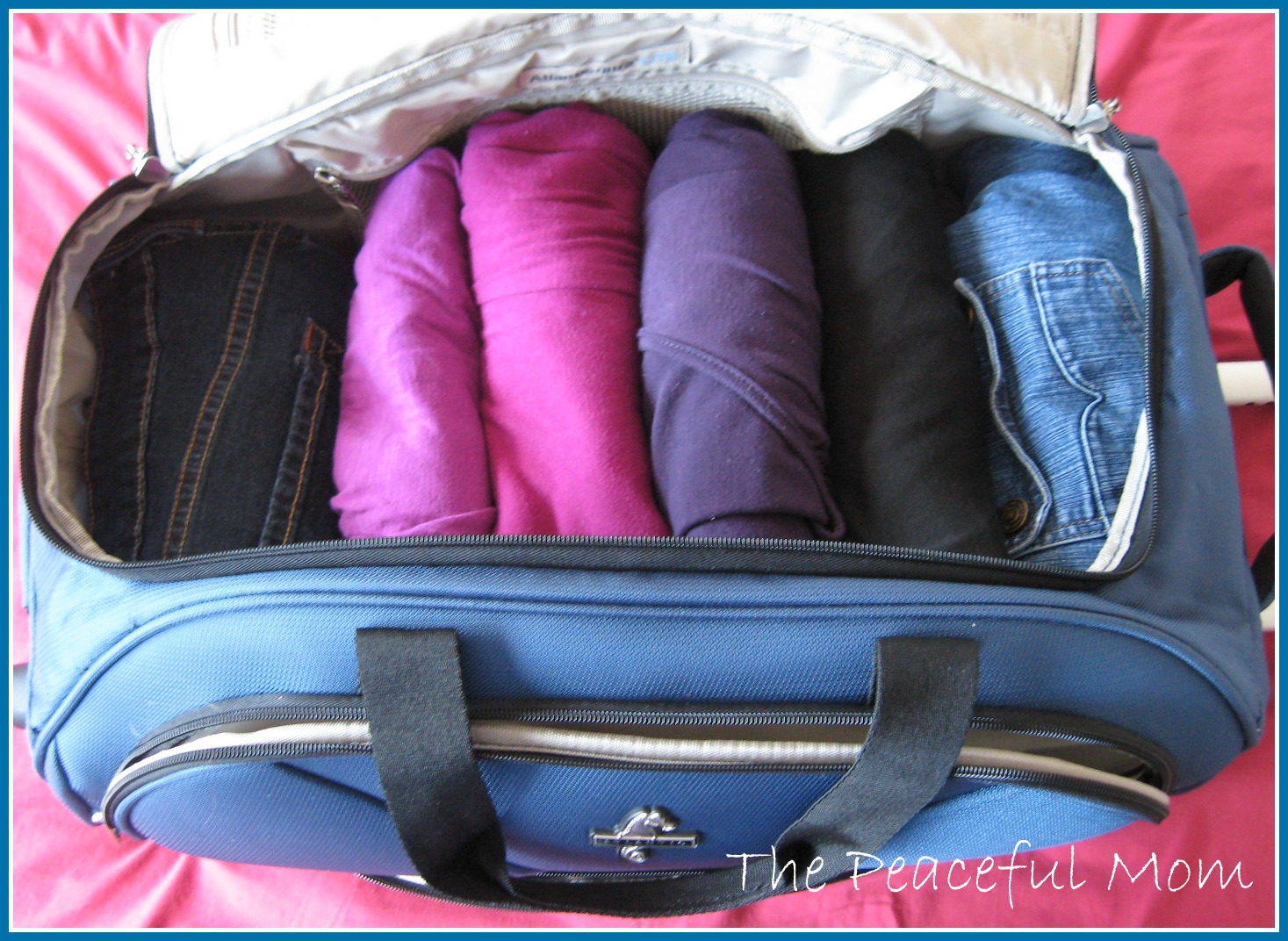 Roll and pack t-shirts and knit tops.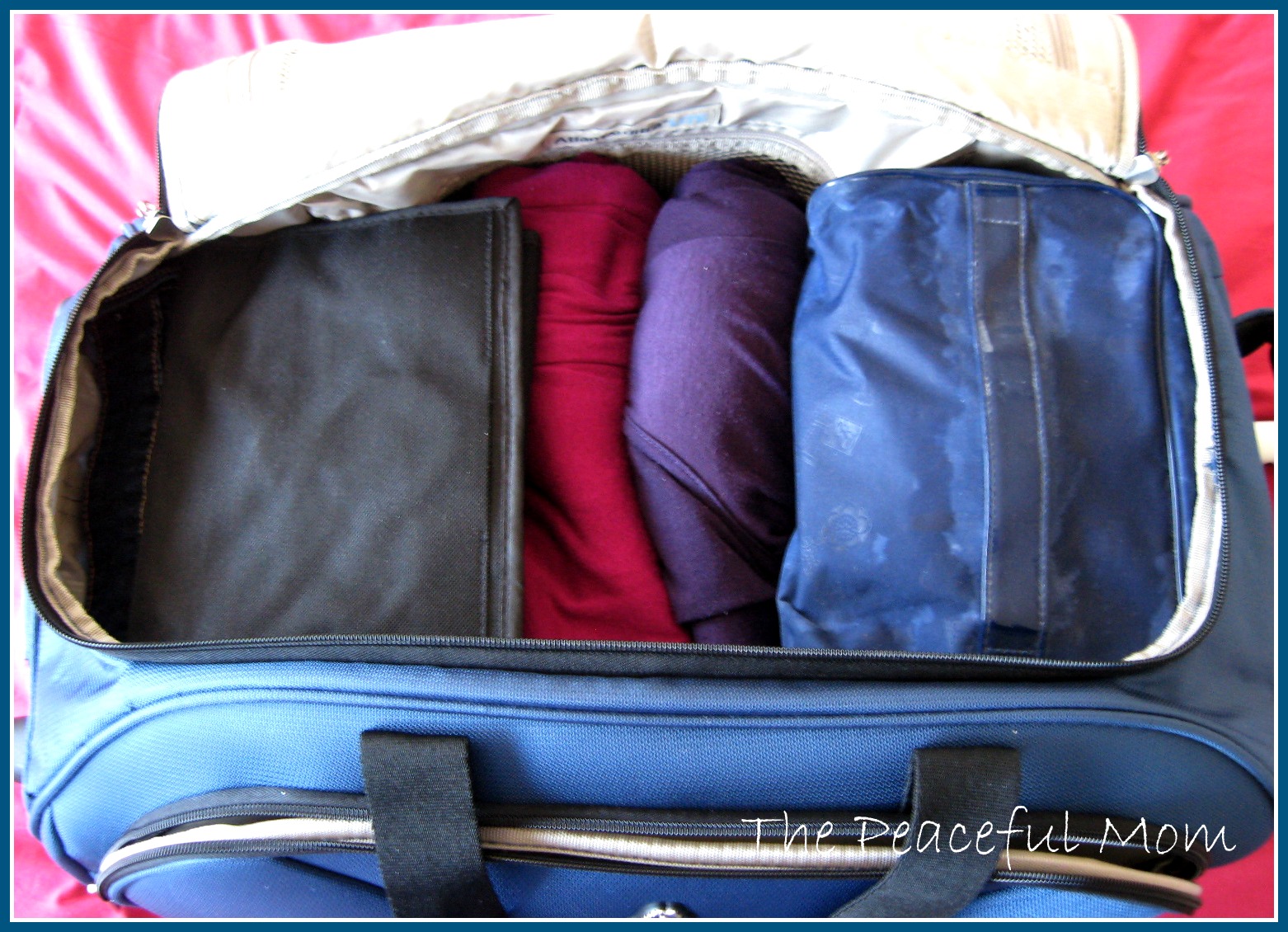 Next pack your jewelry roll and toiletry bag. (Click here for tips on packing jewelry.)
If you're flying remember the 3-1-1 rule: All liquids must be in 3 ounce or less containers, and all liquids and gels must fit inside one quart size zipper bag. I keep my quart zipper bag in the outside zipper pocket of my carry on bag so it's easy to remove during the security screening.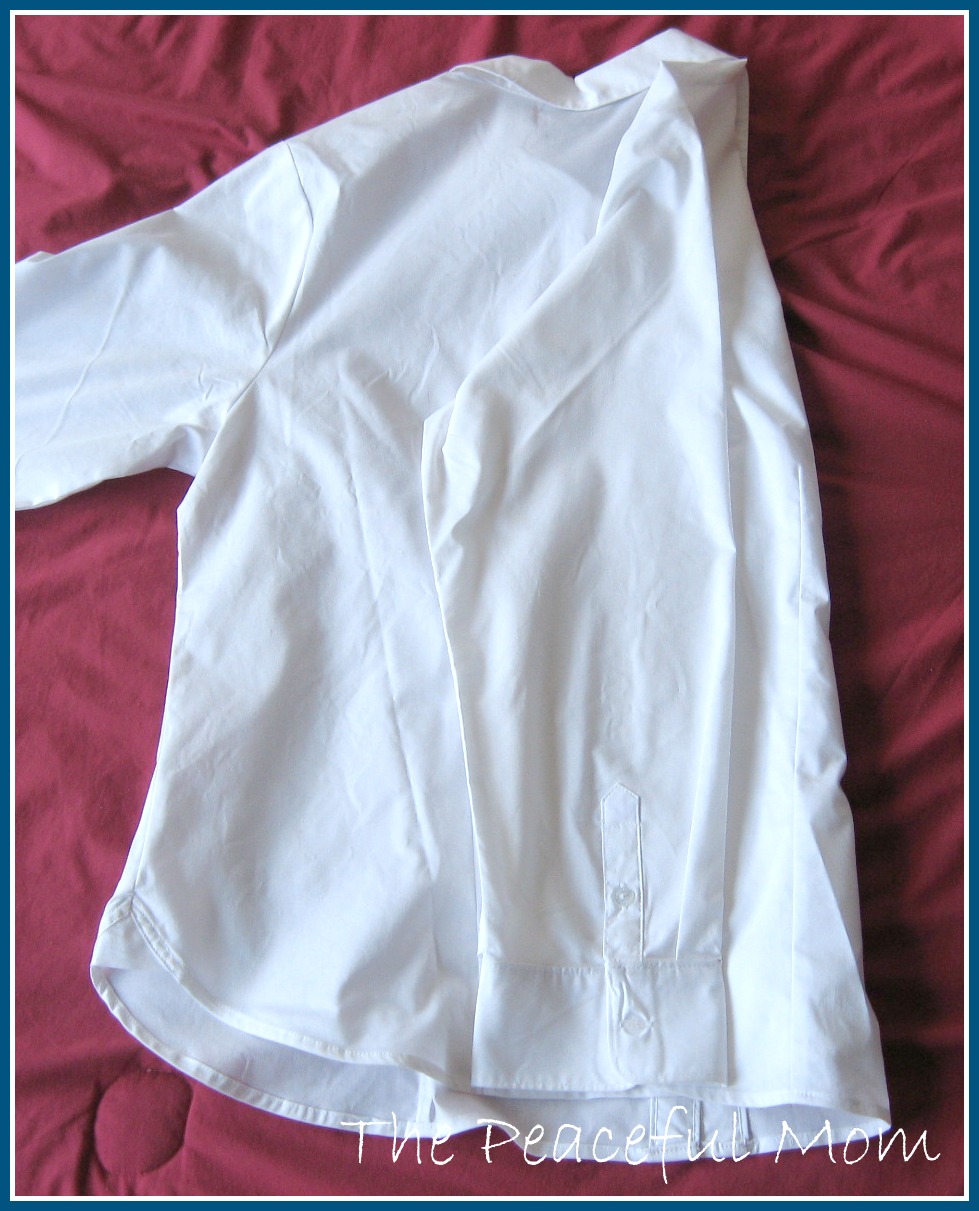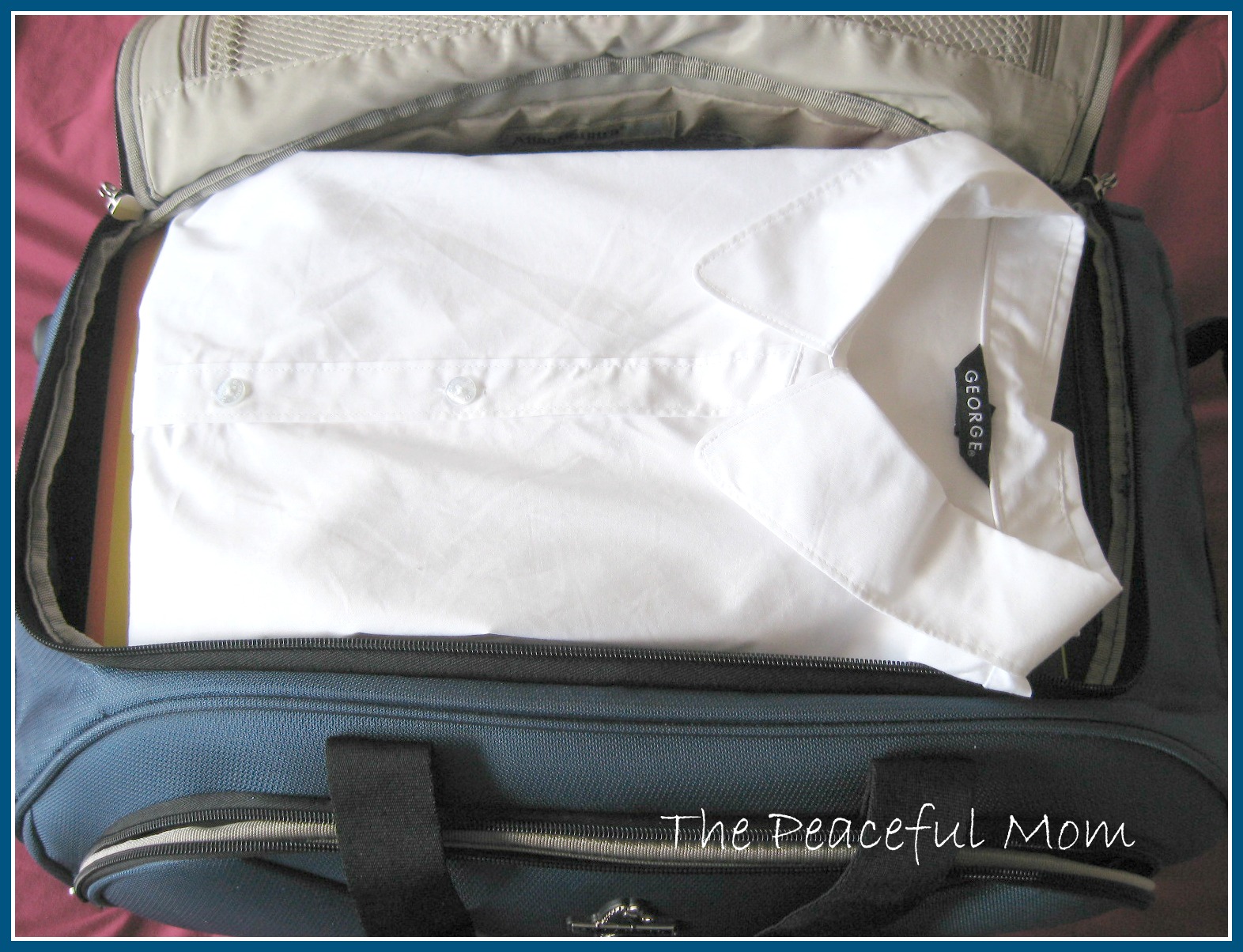 Fold dress shirts into thirds and pack on top.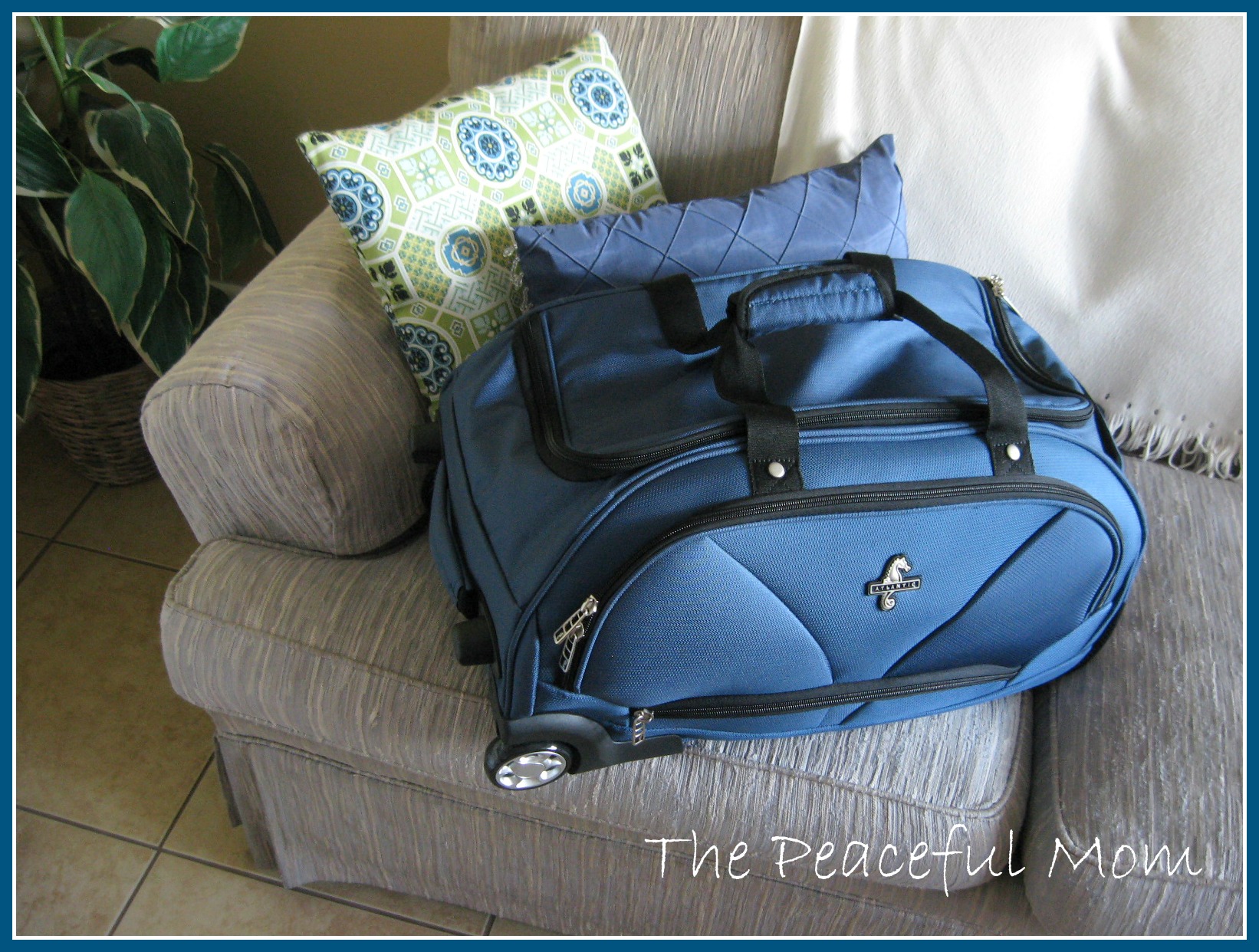 All packed and ready to go!
You May Also Enjoy: