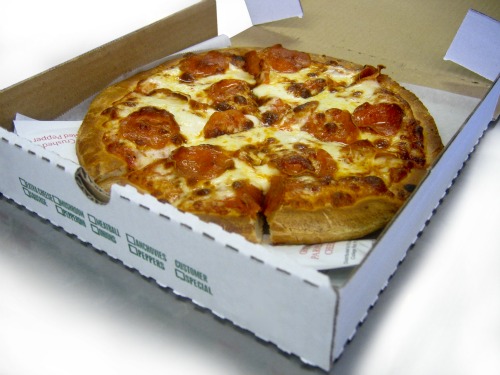 My frugal cover is blown! 😉 I actually ordered take out pizza last night.
I very diligently put dinner in the crock pot yesterday morning and went about my day. Things were quite busy and I didn't think about dinner until, well, dinnertime.
At six o'clock I decided to stir my Italian Sausage Pasta Sauce only to discover it was still cold–cold!
I just didn't have the mental capability after my long day to pull anything else together, so my sweet husband offered to get pizza for us. We did save money by having him drive to pick it up instead of having it delivered, and we ordered the special so two large pizzas and an order of wings cost us less than $20. It may not sound like much to you, but I would much rather have spent that money on something else!
After a little research, I found that the outlet wasn't working. Thankfully the crock pot still is, so we're having that sauce tonight.
And now you know I'm human. 🙂
You May Also Enjoy: