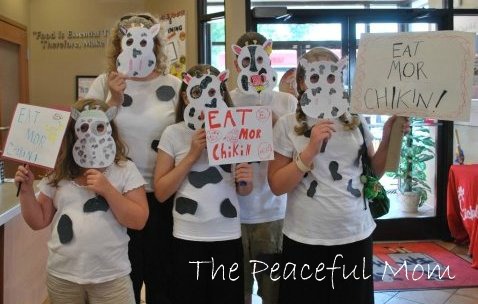 Calling all Chic-fil-A Fans: The annual Cow Appreciation Day is Friday, July 13, 2012!
Dress like a cow from head to toe and get a get a free meal at Chick-fil-A!
If dressing like a cow isn't your thing, you can wear anything cow-related and you'll get a free entree.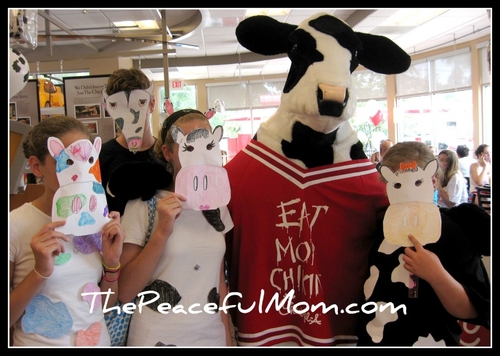 This is our photo from last year. You can click here to download a free cow starter kit and to get more cowspiration!