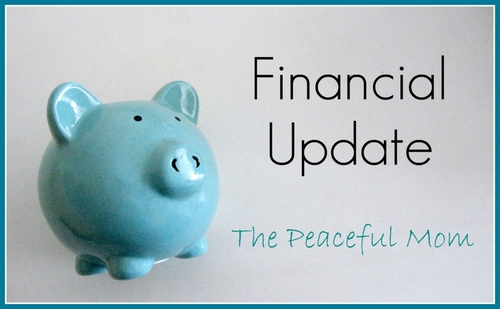 In conjunction with the Living on Less Than $28,000 A Year series, I will be sharing periodic Financial Updates. I won't always give specific numbers, but I thought it might be helpful for those of you in a similar situation to have a little window into how things go at our house.
Our income for this month was several hundred dollars more than normal and it's a good thing, because we had a lot of expenses.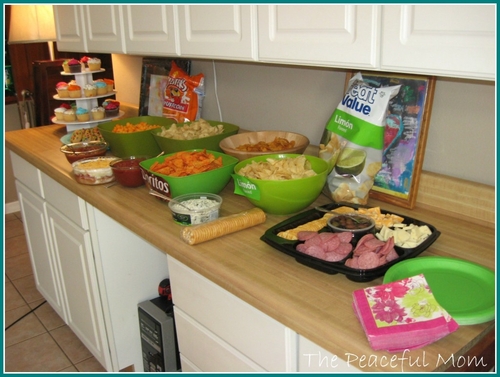 I decided the first week of June to throw a surprise birthday party for my daughter at the end of the month. Our usual budget for birthdays is $50, but this child for various reasons has had fewer actual parties than her siblings and I wanted to do something special for her.
Thankfully my very good friend Kathryn graciously hosted us so we could have a pool party, but I didn't have time to make everything as I usually would. As a result, I spent $120 on food, cupcakes and drinks. I did at least buy some store brands which saved money and we had the party in the afternoon so I only needed snack foods rather than feed everyone lunch or dinner.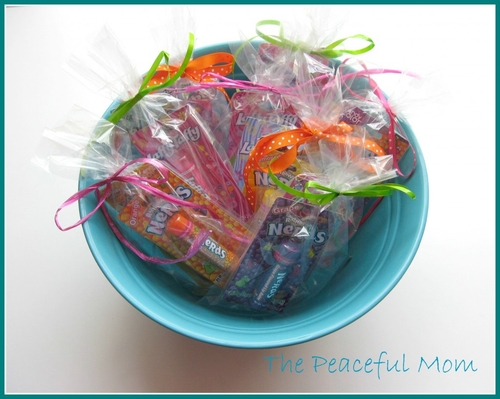 I was also able to save on the party favors by using the nail polish and lip gloss I purchased on clearance after Christmas, and packaging them in treat bags with ribbon I had also purchased on clearance.
As I mentioned in my Save Money On The Go series, we had a super busy month, so in addition to the party, we had lots of "abnormal" spending!
We found out about a day camp opportunity for our girls that only cost $35 each for the entire summer (my oldest daughter is working as a volunteer counselor so she is free). This means more driving for me and a much busier schedule than I am normally accustomed to, but the girls are enjoying the group sports, swimming, field trips and time with friends.
I followed most of my own advice in the series, but we did spend $30 on dinner out ($12 came from the grocery budget) and another $37 on a few drive through runs for lunch.
We also spent $90 on clothing for the girls who had outgrown their shorts and t-shirts from the previous year. We have had a lot more clothing expenditures this year than normal. I guess they are all hitting growth spurts at the same time!
When I tallied everything up for the month, we spent $16.58 more than we made this month. That money came from our Freedom (second) Account in the car insurance category because it is the bill with the farthest due date.
Even though I was careful, being busier definitely cost us more money this past month, so I'm looking forward to reining everything in for July. We'll see how that goes. 🙂
How did things go for you in June? Were you able to reach any financial goals you had set? Leave a comment and let us know.
We can all cheer each other on!