Make this fun Fourth of July Party food.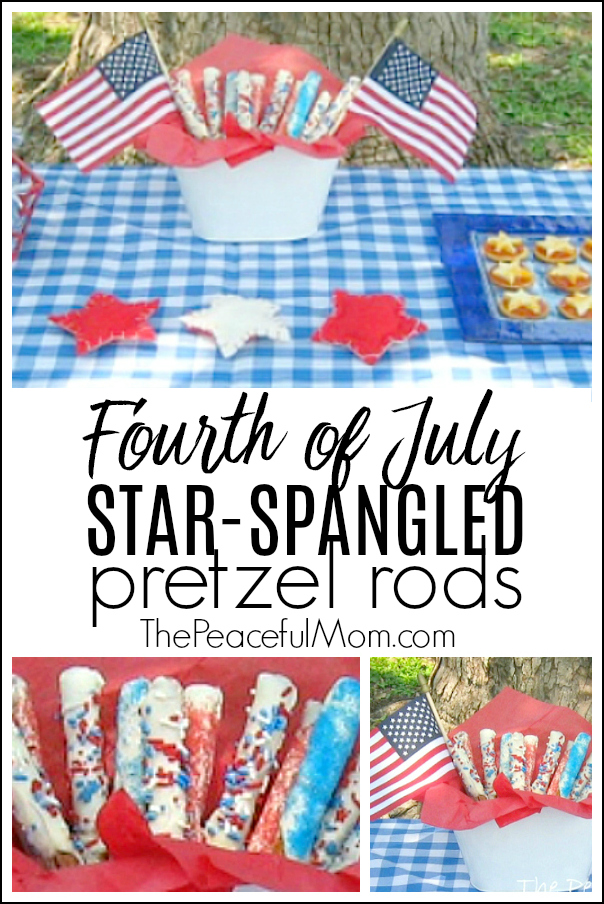 Make these super easy Star Spangled Pretzel Rods for your July 4th celebration!
I love spending relaxed time with friends and family during holidays. These cute Fourth of July Pretzel Rods will make your celebration extra special and they're super simple to make.
You will need:
white chocolate candy melts or almond bark
pretzel rods
colored sugar
cake decorating confetti
cookie sheet covered with wax paper
Directions:
Place colored sugar and cake decorating confetti into individual small bowls or cups.
Melt white chocolate according to package directions.
Dip one half of each pretzel rod into melted chocolate and immediately sprinkle colored sugar or decorating confetti over the chocolate. (I take a pinch of the sugar in my fingers and sprinkle it over the chocolate while holding the pretzel in my other hand.)
Place pretzels on wax paper and allow to dry. You can also place them in the refrigerator to allow the chocolate set.
Serve within two days.
Enjoy!

You May Also Enjoy: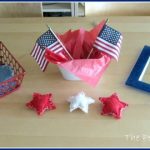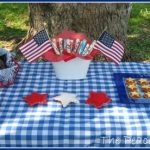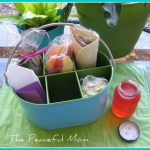 I'm linking up at Tasty Tuesday!