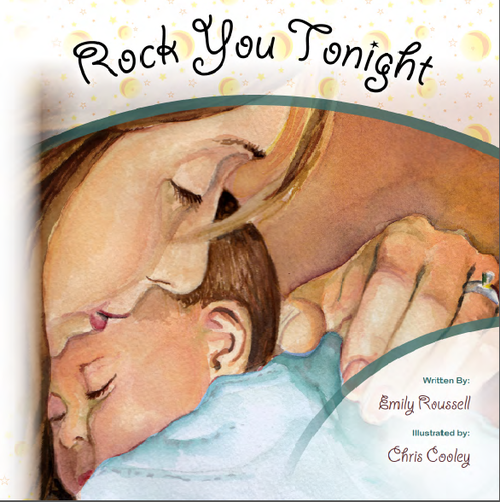 I often receive requests from publishers or companies who would like their products reviewed on the blog, so when I received an email from Emily Roussell, I expected just another book that I probably would not end up promoting. 
I was wrong.
This sweet book actually brought me to tears with it's simple story line, beautiful illustrations and profound message to moms of little ones. With my children reaching the pre-teen and teen stage, I am well aware of how quickly children grow up. This book is a great reminder of the fleeting nature of childhood and an encouragement to make the most of the time we do have.
The book would work well as a bedtime read-aloud for your children, and would make a lovely gift for a new mom or mom-to-be. (Have a baby shower coming up?)
You can find Rock You Tonight (hardcover) on Amazon and you can purchase the Kindle Version for just $2.99.
Please note: I was remunerated in exchange for this review, but all opinions are 100% mine.