Need some cheap fun for your kids this summer? Check out these FREE and cheap summer activities!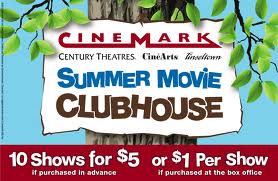 Theaters
Cinemark Summer Movie Clubhouse: See family-friendly movies for $1.00 on select weekday mornings throughout the summer. Purchase an advance pass for all ten movies for just $5.00 ($.50 each!). Click here to find a list of participating locations, dates and times.
National Amusements Bookworm Wednesdays: Kids can get free admission to a select children's film every Wednesday at 10 a.m. when they present a book report at a participating Showcase Cinemas, Multiplex Cinemas or Cinema de Luxbox office. Parents are FREE and children under six receive free admission without submitting a book report.
Regal Free Family Film Festival: See $1.oo G and PG rated movies on Tuesdays and Wednesdays beginning at 10 a.m.. Click here to find a participating theater near you.

Reading Programs
Barnes & Noble Summer Reading Club: (Kids grades 1-6) Receive a free book by reading 8 books over the summer. Fill out a Summer Reading Journal and bring the journal to a B&N location by September 4, 2012 to choose your free book.
Half Price Books Feed Your Brain Program: Children 14 and under can earn a free $5 gift card to Half Price Books-
* Read for at least 15 minutes each day for a month. (Grown-ups may read aloud to kids who are still learning.)
* Add up your minutes and have your parent or guardian initial each week.
* Once you've read 300 minutes, turn in your completed reading log to earn your $5 HPB Back-to-School Bucks reading reward for the month.
* One top reader per age group each month will be awarded with a TOP READER prize – a $20 HPB Gift Card!*
This program runs during June and July, 2012.  See more details here.
TD Bank Summer Reading Program: Kids ages 18 years and younger can get $10 added to their new or existing TD Bank Young Savers Account when they read 10 books this summerand turn in their reading log at their local TD Bank.  Offer valid through September 29, 2012.
PBS Kids Summer Reading Challenge: Enter your email address to join the iVillage PBS Kids Summer Reading Challengewhich kicks off on June 18th.   You'll receive a free six weekreading program and the chance for your kids to win daily prizes for their participation.  You can also download a reading starter kitfeaturing printable activity sheets, progress charts, bookmarks, book covers and more.
Pottery Barn Kids Book Club: (ages 10 and under) Receive a FREE book after completing a recommended reading list. (Redeem by 8/31/12.)  Pottery Barn Kids also holds story time every Tuesday from 11:00-11:30. (Check your local store to confirm the time and date).  After attending 5 times, your child will receive a free gift.
Check your local library for their reading program as well.

Activities
Kids Bowl Free Program: Kids can  bowl 2 free games per day at participating locations, but you must pay for shoe rental. Click here for participating locations.
AMF Free Bowling at AMF: Register here to get weekly coupons via email for two free games per child per day at participating AMF bowling lanes all summer long.
Kids Skate Free Program: Get 2 FREE Roller Skating Passes per week all summer long. Click here for participating locations.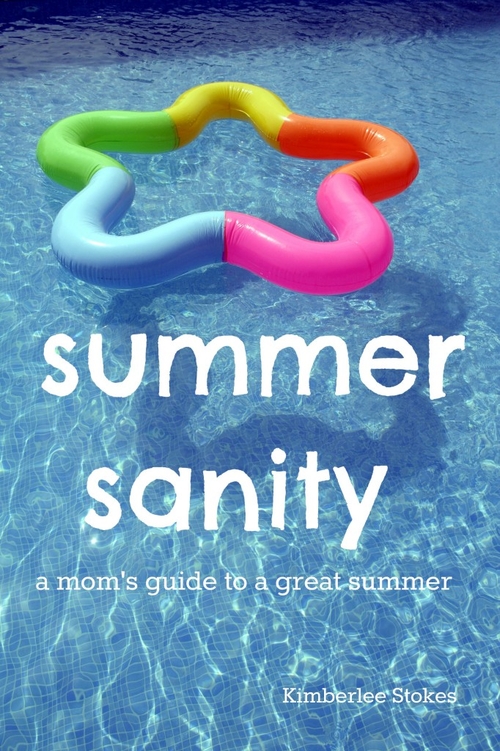 My e-book Summer Sanity: A Mom's Guide To A Great Summer is filled with inexpensive and creative ideas and it's on sale for just $3.00 until June 30th!
Click here to read more and get your copy!