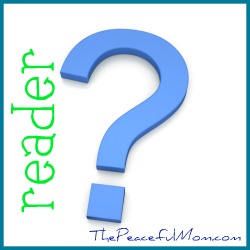 I continue to get this question in one form or another, so I am going to address it in case you are wondering too. 🙂
Q: Do you ever worry about your kids resenting you because of the choices you made? If you had chosen to work rather than stay home, the family would have significantly more money and therefore the kids could have gone out to eat more, had more clothes, enjoyed more entertainment, etc.. I feel that you are being selfish to make your kids live this super frugal lifestyle that you chose because you wanted to stay home rather than work.
A: I can appreciate that after reading some of my posts, you might think that we have no "life". We don't spend money on the things that most Americans take for granted like shopping mall trips and eating out at restaurants, so it may seem that we just sit around and do nothing. The truth is we have lots of fun.
We have lived on two incomes in the past and enjoyed lots of new clothes, many restaurant meals and other entertainment. It was fun to spend more money, but the stress of balancing two full time jobs, school, household responsibilities as well as the health issues suffered by my son and oldest daughter, far outweighed the "fun". We were a disconnected, stressed out family.
Now that we have a lower income our fun consists of eating dessert or ice cream out rather than a full meal, attending free concerts, having a picnic in a local park, seeing movies at the dollar theater, hanging out at local festivals and family friendly events (like our city's upcoming Fourth of July Fireworks Display) and having dinner with friends in our home or theirs.
My husband and I have chosen to live on less because we see positive effects in our family, but I asked our children this question so let's hear what they have to say about it in their own words: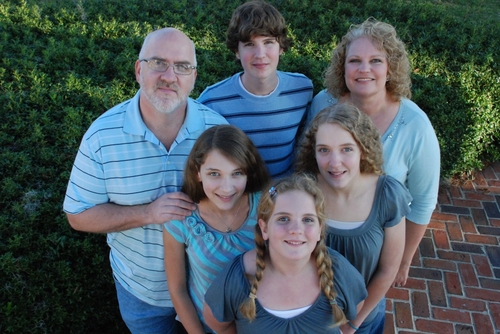 11 year old daughter: "I don't really care about all that stuff. I have plenty of clothes and I don't really care about eating out. It's nice when we do eat out, but I don't care if we do or not, and we are always doing fun stuff. That's what Papa is for." (Our kids call my husband "Papa" rather than "Dad". He is definitely our "fun" coordinator and is constantly finding free and cheap activities for us to do.)
When I asked her if she wanted me to get a job so she could have more money she replied,"I don't want you to get a job. I like you being here."
14 year old daughter: (laughing out loud) "Seriously mom? As for restaurants, I don't really like the food when we do eat out. Yours tastes better. As far as clothes, I just got a Forever 21 skirt for $3 and I've never even walked into that store. These shorts I have on are from American Eagle, but we only paid $2.00 for them. Maybe I'm weird, but I like walking into a thrift store and thinking that $5 is too much to pay for a shirt."
"We're always doing something fun. Do these people think we don't have anything or do anything?"
15 year old daughter: "I do resent you sometimes because I want to go shopping more, but that's not a good life lesson. If you let me have whatever I want, then when I leave home I will think that it's okay to spend all my money. Really the only thing I want is a laptop."
17 year old son: "No, I don't resent you. If you went back to work, I couldn't be homeschooled and if we had more money, we would probably be living the same way we do now."
[UPDATE: He just told me with a smile on his face that he's going to join a support group for victims of frugality–bahahahaha!]
I guess we will have to see what happens as our children continue to mature, but for now at ages 11, 14, 15 and 17, they seem to be fairly content. All of their needs are met, and many of their wants. Two of my teens just went to a local amusement park for free (through a day camp they are attending) and my youngest just participated in horseback riding camp for a week which someone provided for her.
Doing more activities like shopping at the mall, eating out at restaurants and going to movies may seem exciting, but it is not necessarily fulfilling. We truly enjoy life, but without the stress of striving for more money.
Even if we made four times more than we do now, we would not give our children everything they wanted. We might order pizza or go out to eat a few more times a year, but I would still have them work to pay for luxury items like cell phones and laptops. As my daughter put it, that's just a good life lesson: if you want something, work for it. That is the way we choose to parent no matter how much we make.
So there you have it–true tales from the not so rich or famous.