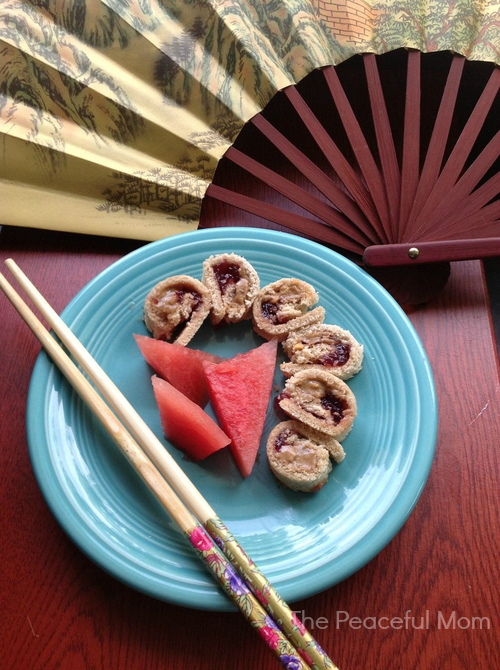 Are your kids tired of the same old PBJ for lunch? Try this fun presentation!
Ingredients
Slice of bread (note: this doesn't work as well with gluten free bread)
Jelly
Peanut Butter
Watermelon or other exotic fruit like Kiwi, Dragon fruit, or Star fruit.
Instructions
Cut the crusts off the slice of bread.
Heat the bread for about 5 seconds in the microwave to make it pliable, if necessary.
Flatten bread with a rolling pin.
Spread peanut butter (or your favorite nut butter) thinly over the bread.
Spread jelly thinly over the peanut butter.
Roll the bread into a "sushi" roll and slice into half inch rounds.
Serve with watermelon (to look like "raw tuna") or other exotic fruit.
https://thepeacefulmom.com/2012/06/21/sushi-pbj-lunch/
I'm linking up at Tasty Tuesdays and Gluten Free Wednesdays!
You May Also Enjoy: