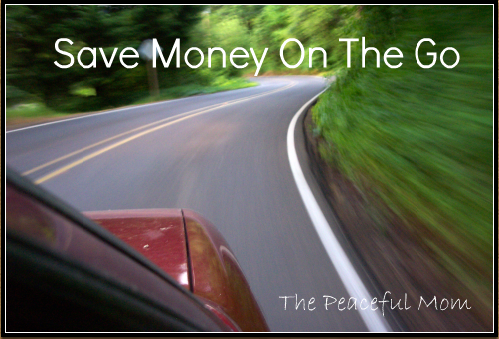 Save Money On the Go-As I mentioned last week, my summer has really "heated up" with 3 of my children in two separate day camps, my oldest receiving driving lessons, two of my teens volunteering for a night time VBS and our normal weekly events still going on.
I am normally not this busy and I have noticed that when I am, it's really easy to spend lots of money. To help avoid the money drain, each day this week I will be sharing ways to save money on the go.
Today's tip is to DRINK WELL.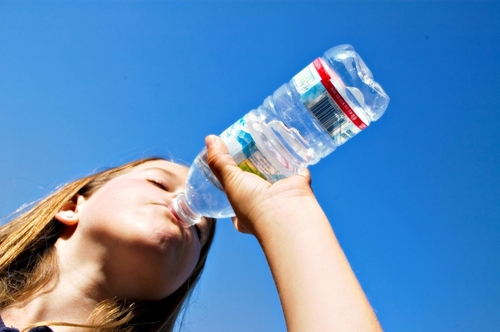 Avoid Dehydration
One of the challenges of a busy lifestyle is staying hydrated, especially in the hot summer months. You have probably heard that you should drink 8 glasses of water a day, but I recently read that you need as much as half your weight in ounces.
Every process in your body requires water and you actually lose water just by breathing. If you don't replenish what is lost, you can cause health problems from memory loss and cramps to more serious issues like kidney and blood pressure problems.

Avoid Soda
You might think that any liquid will do, but while soda and other caffeinated drinks can help you to stay hydrated, according to doctors at the Mayo Clinic they can have other not-so-pleasant side effects such as:
Insomnia
Nervousness
Restlessness
Irritability
Stomach upset
Fast heartbeat
Muscle tremors
Not only is water healthier, it's cheaper too. If you carry water with you, you can save a minimum of one dollar each time you choose water over a drink from a gas station or fast food restaurant. It may not seem like much, but if you have a family you could save $25-$50 a month just by choosing water over soda.

Make It Easy
To save the most money, take water with you when you go out. The more convenient you make carrying water, the more likely you are to actually do it.
You can purchase water bottles at most stores during this time of year. If you fill the bottle half full of water and freeze it upright, you can add water in the morning and keep the bottle cold through much of the day. Insulated covers also help.
While plastic water bottles are plentiful, you may want to choose a stainless steel water bottle to avoid the problem of BPA (a chemical in some plastics that may cause health problems). I have heard that some dollar stores carry them or you can order them here on Amazon.com (affiliate link).
How do you stay hydrated when you're on the go? Share in the comments. 🙂
[Click here for Save Money On The Go Tip #5!]
You May Also Enjoy: