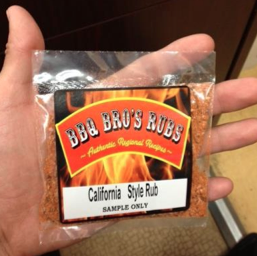 Click here and click on the Sign Up Form tab to request a FREE sample of BBQ Bro's California Style Rub. After entering you will be directed to Amazon.com where these products are sold, but if you return to the Facebook page, you should see a statement saying that your entry was received.
(Thanks, Free Stuff Times!)
Click here for more great FREEBIES!