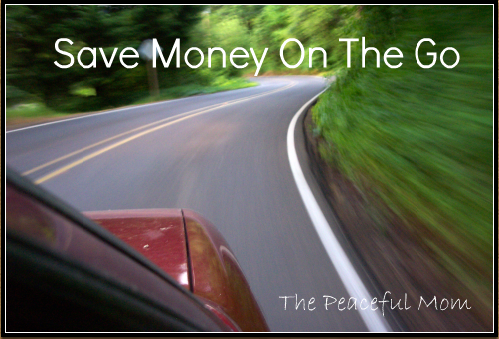 Save Money On the Go-As I mentioned last week, my summer has really "heated up" with 3 of my children in two separate day camps, my oldest receiving driving lessons, two teens volunteering for a night time VBS and our normal weekly events still going on.
I am normally not this busy and I have noticed that when I am, it's really easy to spend lots of money.  To help avoid the money drain, each day this week I will be sharing ways to save money on the go.
Today's tip is to PLAN WELL.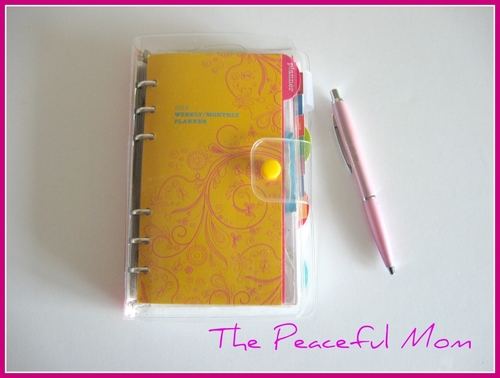 Fast food just seems easier when you're in the car a lot, and who wants to cook when you're exhausted from the day's activities? Being busy, though, can easily cost you hundreds of extra dollars a month. With a little planning you can save money and eat better.
Plan to Plan
Determine a time when you can take a few minutes to plan each week. If you are a morning person, schedule a few minutes on a morning when you are not as busy. If you are a night owl, schedule an evening planning session. Taking just a few minutes each week (at a regularly scheduled time) to plan your week's errands, meals and snacks can save you lots of money.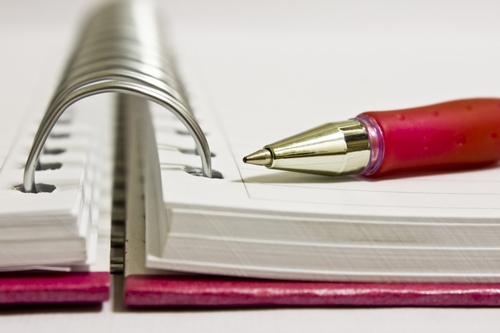 Write Your Plan
Your plan for the week should be written down and posted in a highly visible location (think refrigerator or bulletin board in your kitchen). Plan snacks to take with you, as well as what you will eat when you arrive home, so you don't have to think about what to cook when you're tired from the days activities.
You can print a FREE customizable meal planning sheet here.
You can also check out my favorite meal planning service eMeals (affiliate link). Plans start at just $7 a month for a 3 month subscription and include recipes and a grocery list!
Readers of The Peaceful Mom can get an exclusive 10% discount by using promo code PEACEFUL at checkout. They even have a slow cooker plan for those busy weeks!

Click here to see a sample menu.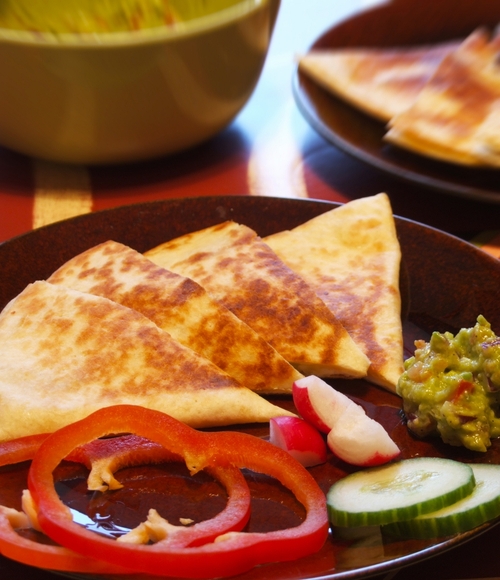 Jumpstart Your Plan
A terrific time and sanity saver is to plan dinners that can be prepared in 20 minutes or less. Use your slow cooker so that meals are ready when you arrive home or try some of our favorite quick meals: BBQ Black Bean Chicken Tostadas, Turkey Avocado Wrap, Ham and Spinach Pasta, Shrimp and Grits, Turkey Pepper Jack Grilled Cheese, and Black Bean Chicken Chili. Salads, wraps and grilled sandwiches are super quick to prepare and easy to clean up afterward.
Quesadillas are another quick dinner option and very versatile. Add leftover meat and veggies to make a heartier meal. If you have never made quesadillas before, check out this Easy Quesadilla Recipe.
Check Your Plan
Check your plan each night to see if you need to thaw anything or do any other prep for the next day. Check your plan again in the morning to remind yourself what you will be having for dinner so you won't be tempted to visit the drive through on the way home.
What planning tips do you use to save money? Leave a comment so we can all learn from each other.
[Click here for Save Money On The Go Tip #2!]
You May Also Enjoy: