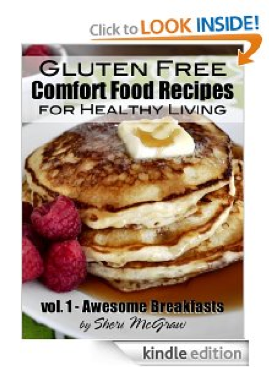 UPDATE: I just downloaded this and it looks like the recipes are not gluten free, but the author expects you to subsitute gluten free flour mix for the flour in the recipes. Very disappointing!
Click here to download the e-book Quick and Easy Gluten Free Comfort Foods for Healthy Living-vol. 1
 for FREE!
Please note that the price is currently $0.00, but could change at any time. Verify the price before purchasing.
If you don't have a Kindle you can still read books on your computer or other mobile devices with the FREE Kindle Reading Apps here, including the Kindle Cloud Reader which I use on my laptop and home computer.
*this post contains affiliate links
Click here for more great FREEBIES!