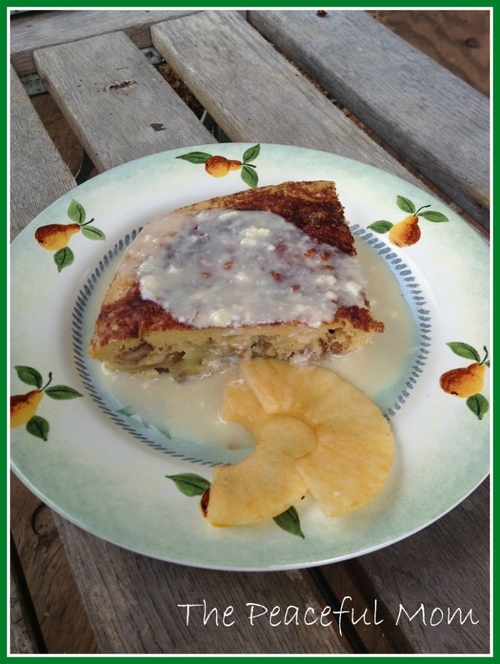 Tired of the same old breakfast? Try this delicious gluten free apple pancake recipe for a special treat!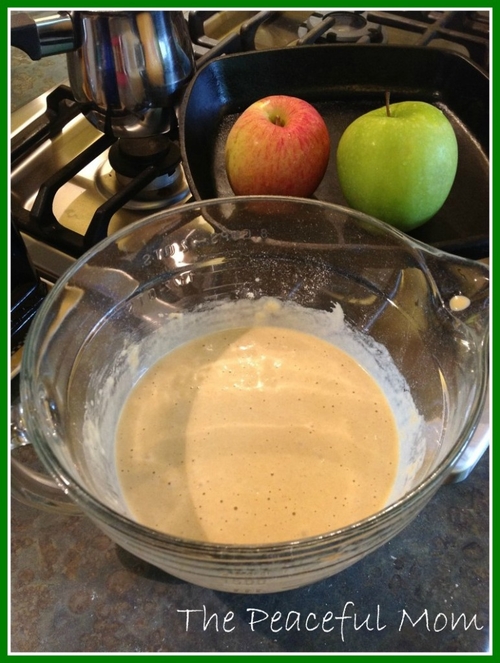 Combine dry ingredients (see recipe below), add wet ingredients and pour over apple mixture.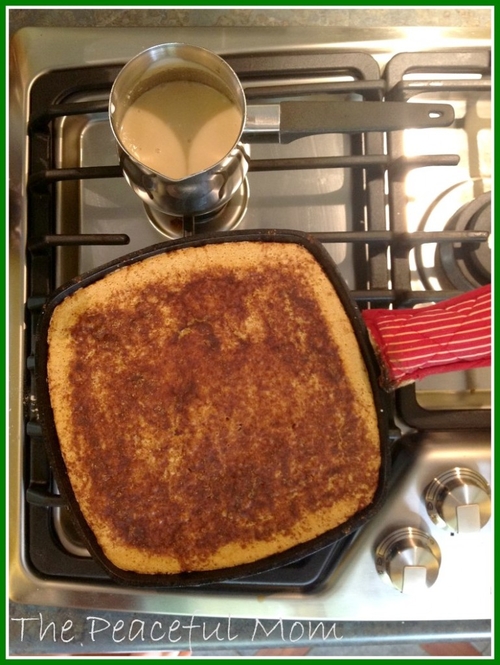 Bake at 350 degrees for 25 minutes until done.
Gluten Free Apple Pancake Recipe
Ingredients
4 large apples, cored, peeled and sliced (use both tart and sweet apples)
2 tbsp. butter
1/2 cup chopped walnuts
1 cup buckwheat flour
1 cup rice flour
1/2 cup coconut flour
1 tsp. baking powder
1 1/2 tsp. baking soda
4 eggs
1/2 cup oil
3 cups buttermilk (or 3 c. milk + 3 tbs white vinegar)
1 tsp vanilla
2 tsp. ground cinnamon + 2 tsp. granulated sugar
*You can substitute 3 cups white flour for the other flours if you are not gluten free.
Instructions
Preheat oven to 350 degrees.
Core, peel and thinly slice the apples.
Melt butter over low heat in an oven-proof pan like a cast iron skillet.
Add apples and cook gently until warmed and a little translucent.
Flatten apples with a spatula and sprinkle with chopped walnuts.
In a large bowl, combine flours, baking soda, baking powder and salt.
Stir well.
In a separate bowl, beat eggs together.
Add oil, buttermilk and vanilla and stir until combined.
Pour egg mixture into flour mixture and mix until all ingredients are well-incorporated.
Pour pancake batter over apples and sprinkle with cinnamon sugar.
Bake at 350 degrees for 25 minutes.
Test with a toothpick to ensure it is fully cooked.
https://thepeacefulmom.com/2012/06/13/gluten-free-apple-pancake-recipe/
Top your pancake with this yummy syrup!
I'm Linking up at Gluten Free Wednesday!
You May Also Enjoy: