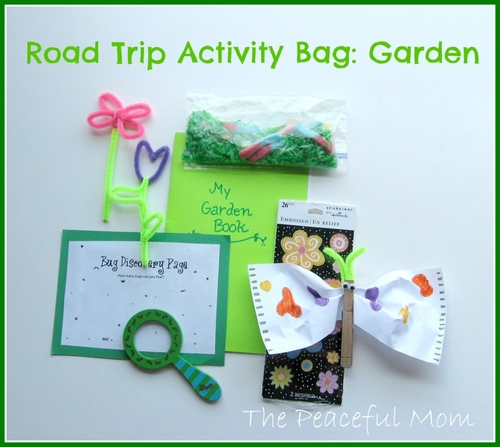 Taking a road trip? Every day this week I'll be sharing a make-ahead road trip activity bag with simple snacks and activities to keep your kids happy (and you too!). Today's activity bag is a Garden theme.
Store activities in brown paper lunch bags or zipper plastic bags and give them out once an hour (or at longer intervals if your kids are still interested in the bag they currently have).
ACTIVITIES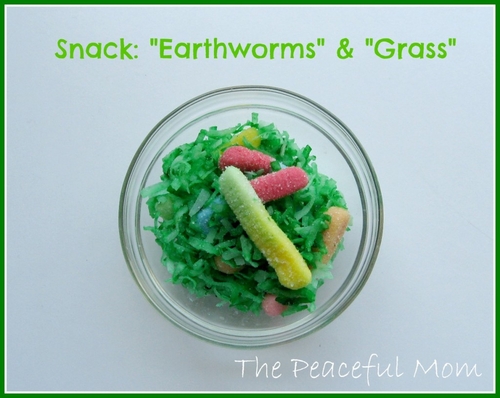 Earthworm Snack– Enjoy these gummy worms crawling around in the "grass".
Materials
1/2 cup dried coconut flakes
2-3 drops green food coloring
sandwich zipper bags
gummy worms (about 8 per snack bag–we used sour gummy worms)
Instructions
Place coconut in a zipper sandwich bag and add food coloring. Close the bag tightly and massage the coloring into the coconut flakes until they are evenly coated. Pour colored coconut onto a plate and spread it out. Allow to dry for 1-2 hours.
Add 1/4 cup coconut and 7-8 gummy worms to each zipper sandwich or snack bag. Zip bag closed. Yield: 2 bags.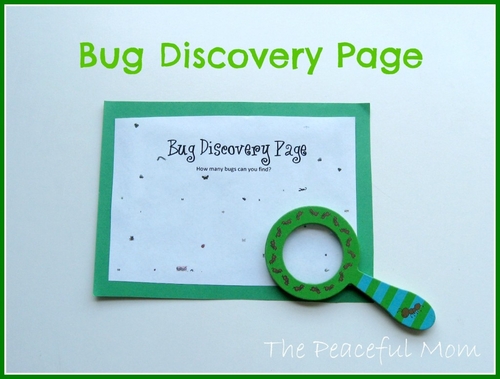 Bug Hunt- Use the magnifying glass to identify as many bugs on this page as possible.
Before the trip: Print this Bug Discovery Page, cut it out and attach it to a piece of colored paper or card stock. Have your child use a magnifying glass to identify all of the tiny creatures.
Note: You can find mini magnifying glasses in the party sections of many stores. I found this one in the seasonal aisle at Walmart. Remind your children to hold the glass further away from the page to make the bugs bigger.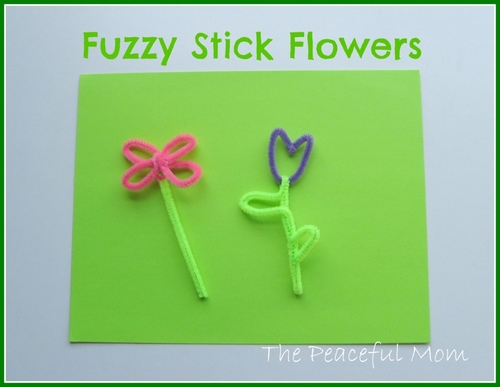 Fuzzy Stick Flowers– Use fuzzy sticks (pipe cleaners) to make flowers for your garden. Note: Mom may need to help young children because the ends of the sticks are sharp.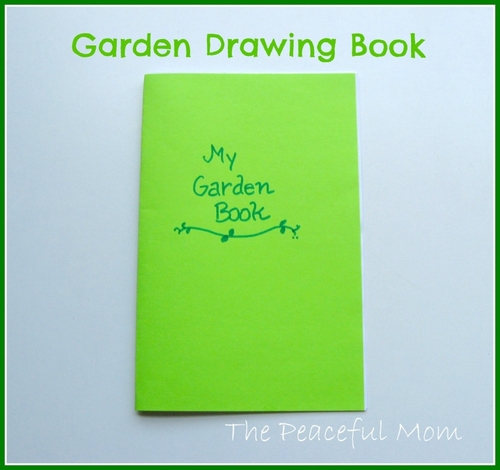 My Garden Book– Create a garden in a book by drawing grass, bugs and plants on the pages. Place flower stickers on pages and draw stems for them.
Before the trip: To make the book, place white paper on top of a piece of colored paper. Fold the papers in half to form a book. You can also secure the pages with staples or hole punch the "binding" and add ribbon or yarn.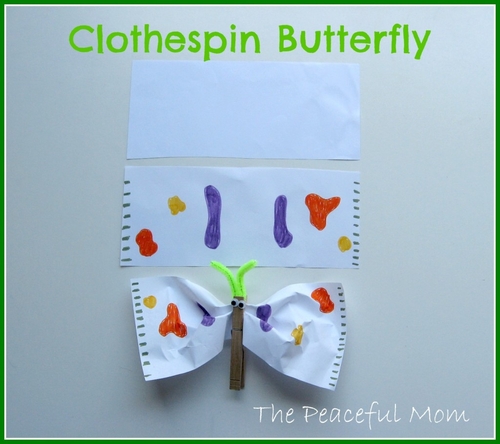 Clothespin Butterfly– Decorate the butterfly's wings and attach them to his body.
Before trip: Cut 8.5 x 3.5 inch strips from white copy paper. Glue the eyes and antennae on the clothespin. Once your child has decorated the wings, help him/her clip the paper into the clothespin.