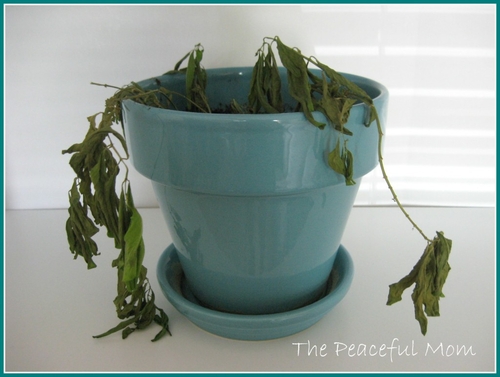 Feeling discouraged?
It has been a very busy week and this plant seemed to be mirroring how I feel– a little run down.
Maybe you are run down too and discouraged about your finances or other issues in your life today.
Don't give up!
Every tiny step you make in the right direction adds up. Even if you can't see progress being made today, stick with your plan and you will!
Every day is a new day and we can start over. 🙂