I love saving money and one of my favorite places to shop for deals is our local thrift store. I can find clothing, household items and more for 75%-90% off, and many items are brand new with the tags still on!
Here are some of my recent finds: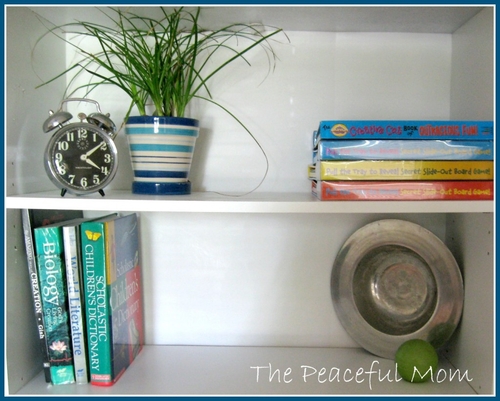 We love books and the shelves to store them on, but I like them even better when I can add decorative accents. I found this silver bowl for $2.00 and thought it made a nice addition. The clock actually came from an earlier trip to this store.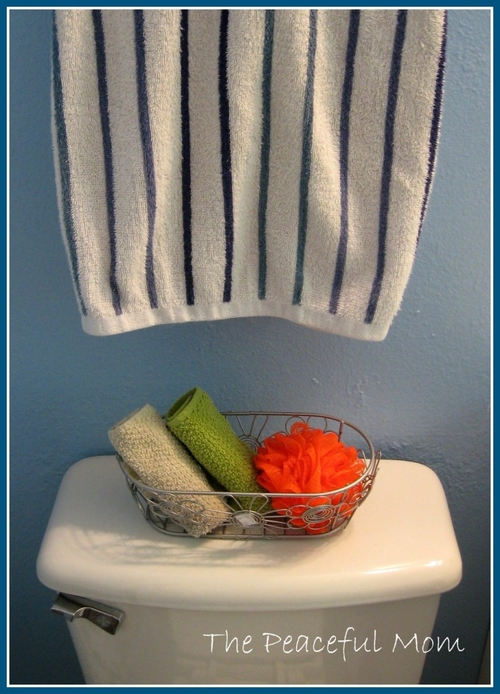 This metal basket was just $.99 and is great for holding washcloths in our hall bathroom. (Evidently I am pretty proud of the fact that it only cost $.99, because I forgot to take the price tag off–haha!).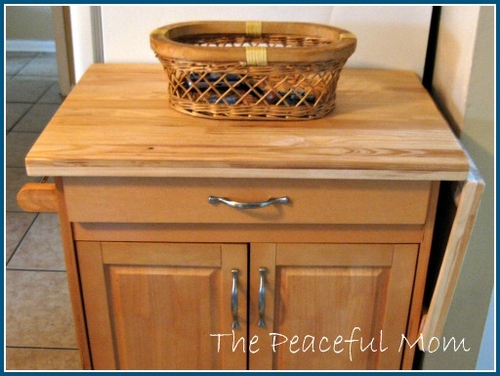 This beautiful wooden basket is just what I needed to hold miscellaneous items that end up on our kitchen cart (items we need to mail, return to someone, etc.) and it matches the cart perfectly!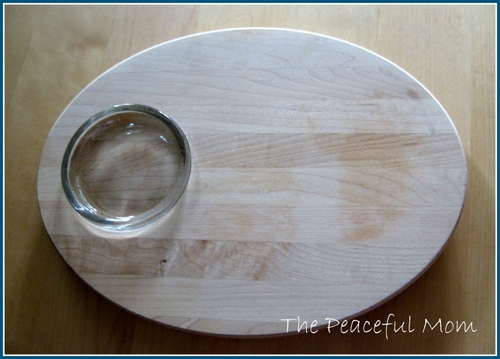 I also found this cute cutting board/serving tray. It's great for serving cheese and fruit.
What have you found at the thrift store lately? Leave a link or a comment. 🙂
You May Also Enjoy: