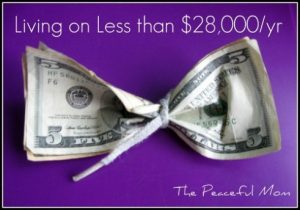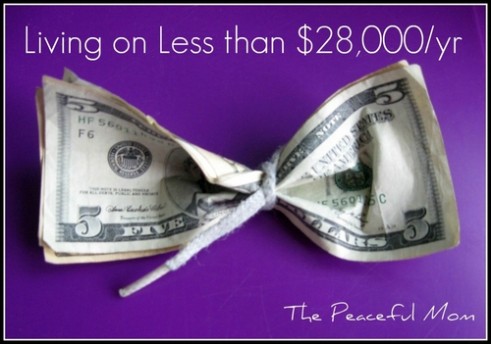 Living on Less Than $28,000 A Year: How our family of six survives (and even thrives) on an income that is less than half the national median income, and what the government calls "below the poverty line" (less than $29,990 annually) for our family size. [Read other posts in this series here.]

________________________________________________
Sign up here for my Weekly eNotes & grab a FREE Best Times to Buy Everything Chart & More!
Our recent move brought a few changes for us, one of which was the need for a microwave. I wanted a larger size microwave because I like to defrost meat in my 11 x 13 glass baking dishes and those dishes don't fit in the smaller models. I checked the prices in several stores and found that the price range was $89-$209 for the size I wanted.
Spending $100 or more just didn't make sense with our budget. I could have purchased a smaller, cheaper model but I decided instead to conduct a little experiment: How long could we go without a microwave?
You might think that I'm crazy, and at first my family did too. There were immediate complaints:
"How will we make popcorn?"
"How will we heat up food?"
"How can we live without a microwave?"
Well, we've been without a microwave for two months now and we've learned a few things. (Update: We have been without a microwave for several years and we are doing very well.)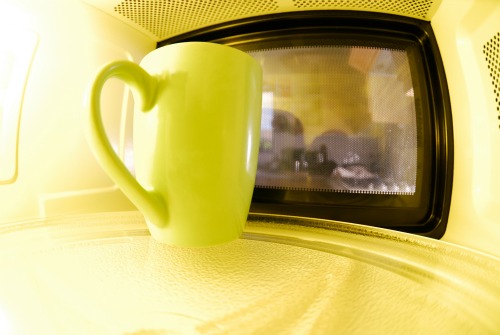 You don't always "need" what you think you need.
I was unsure how my experiment would work out and I was fairly confident that I would be buying a microwave by the end of the week. After all, we used it multiple times a day for melting cheese, cooking instant oatmeal, heating food, etc.. How could we live without it?
As it turns out, there are other ways to cook food. 😉 When we have nachos for lunch I place them on a cookie sheet and broil them in the oven for two minutes. It actually takes less time than it did for each of us to individually microwave our plates and the cheese tastes better too!
Instead of buying instant oats I cook whole oats on the stove. Sure it's less convenient than letting my 11 year old cook her own oatmeal but we end up eating breakfast together rather than her eating while I do something else.
We make our popcorn in an air popper (purchased for $3.00 at a yard sale) and add our own seasonings. It actually takes less time to make more popcorn and we avoid consuming the chemicals in the microwave bags.
Rather than steaming my frozen veggies in the microwave I cook them in a stainless steel colander set inside a large pot with an inch of water. Steaming the vegetables makes them taste better and they retain more nutrients.
A little planning can save a lot of money.
In addition to using the microwave for convenience foods I also used it to defrost meat and other food. If I didn't think about dinner until 5:00 p.m., it was no big deal.
Going without a microwave forces me to think ahead and put the meat for the next night's dinner in the refrigerator to thaw overnight. This planning ahead results in dinner actually getting cooked rather than us buying "emergency" fast food because I didn't have anything ready to eat. Eating at home saves hundreds of dollars each month.
Life doesn't have to be lived at the speed of light.
Sure it's more convenient to cook a frozen meal in the microwave or have popcorn in 2 minutes and 30 seconds but is it better? Does everything have to be done faster?
After the first few weeks of adjustment we now enjoy our slightly slower pace of life. We eat together more often because no one wants to take the time to reheat food in the oven. We have learned to be more patient because we can't just pop something in and push the 1 minute button — and I happen to think that's a good thing.
Our culture demands everything NOW. If we have to wait 30 seconds for a video download we feel frustrated. We no longer have time for a phone conversation so we send a text. We want our food ready in five minutes or less, and the drive thru attendant better not make us pull over and wait. Speed is convenient but is it necessarily better? What if we slowed down and took the time to enjoy some things in life?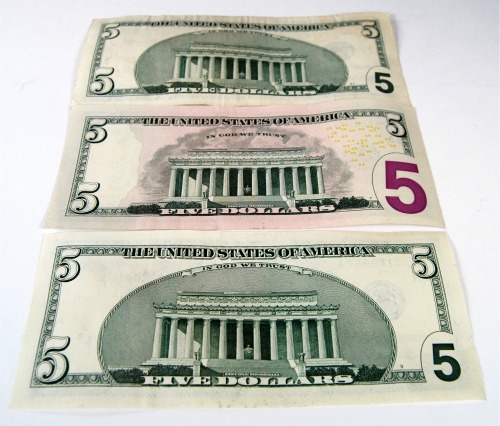 So how does this apply to saving money?
Am I telling you to get rid of your microwave? No, but I am suggesting that if you have financial problems or you simply want to save more money you might want to take a look at the areas in your life where you have "microwave mentality". What are the things in your life that you think you must have and you must have now: a second car, a bigger house, cable television, a weekly shopping trip, dinner out on Friday, drinking coffee daily?
Try a little experiment of your own and see if you can manage without one or two of these things in order to achieve a more important financial goal. Keep an open mind and you may discover that your "needs" are really "wants" after all. If your "wants" are keeping you from fulfilling what is really important in life, it may be time to re-evaluate.
If you do decide to make a change give yourself and your family some adjustment time. It took us several weeks to get the hang of life without a microwave. Change is not easy or comfortable at first but eventually you adjust.
[Click here to PIN this post.]
So what do you think? Leave a comment and let me know.
next post: The Great Cash Debate
Click here to read other posts in this series. 
You May Also Enjoy: