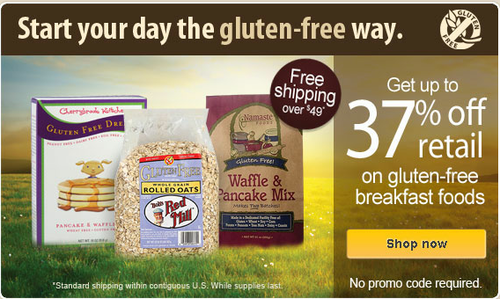 Vitacost has gluten free breakfast foods on sale today, so if you haven't used your FREE $10 credit, you can get some great deals on gluten free items today! 
We like the Bob's Red Mill Gluten Free Rolled Oats, which we use for oatmeal and in our Crockpot Granola Recipe!
Remember you get FREE shipping on all orders over $49 and you can also add 2 FREE samples to your cart (included with every order)!
CLICK HERE to get your FREE $10 credit and start shopping!
*affiliate link