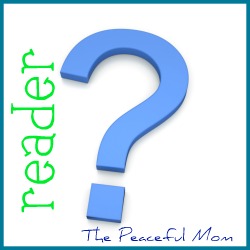 Q: I have read some of your tips on saving on groceries, but I don't have a family. I'm single and work 12-15 hours a day away from home. How can I save on food costs?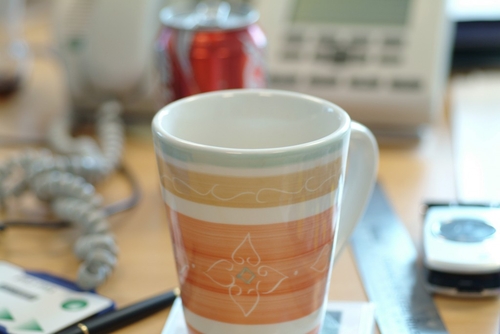 A: Saving on food expenses does look a little different for a single person than for a family, especially if you are away from home for that many hours a day, but some of the same principles apply:
(This is a long answer, but you will definitely save if you follow these steps. :))
Decide Why You Want to Save
Changing old habits is difficult. You may decide that you want to save money, but if you don't have a firm goal or vision for WHY you want to save, you will cave in at the first opportunity to eat out (or buy new clothes, see a movie, etc. ).
To most effectively change your spending habits you will need to decide your priorities in life and your reasons for saving. You can set long-term goals (retire in 10 years, start your own business, own a houseboat, travel the world, have 3 kids); short-term goals (save $2000, buy a newer car, train for a marathon, begin writing a novel) and immediate goals (run 15 miles this week, make 3 dinners for the freezer, practice the piano, write one chapter for your novel).
The daily decisions you make should be based on your true priorities, not whatever looks good for the moment or seems convenient.
Consider Your Situation
Realistically look at your life. How many hours do you work? How much time and energy you have outside of work? How much of that time do you want to devote to money-saving activities?
If you are in a time of life where you work 15-18 hours a day, but you are out of debt and make a good salary, perhaps convenience and saving time are more important to you than saving money. In that case, you may choose to go ahead and eat out during the week. If so, choose affordable restaurants and lower cost meals. Don't, however, use a busy schedule as an excuse to get into credit card debt from eating out too much.
Make a Plan
If you are ready to seriously cut your food expenses you will need to do a little planning. Decide the best time to do your weekly grocery shopping (Wednesday evening because it's typically a slow work day, Saturday morning, etc.). Based on that shopping time and day, set a specific planning day and time. Write your planning time on your calendar and commit to keep it each week.
Check the Sales
During your planning time, check the online ads for local stores and create a menu plan based on the sale items. For example, if chicken is on sale, plan two or three meals with chicken and buy a little extra to freeze for later. If pasta is on sale, plan to make two pasta dishes and buy two boxes to stick in the pantry.
If you are unsure if the prices at your store are "real" sale prices, check out CouponMom.com.
Once you are on the site, choose a store and then choose your state. The screen will look like this: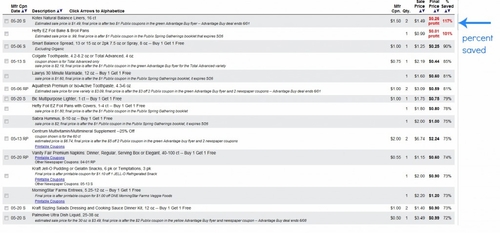 Click to enlarge.
Look at the percent saved column. I try to buy only items that are 50% or more off of regular price. Some prices include the use of coupons, so be sure to take that into consideration when looking at the percent saved. Hard core couponing may be difficult to fit in when you work a lot of hours.

Make a List
Once you determine what the best sale items are, fill in your menu and your grocery list and you're ready to shop. You can print a customizable menu planner here and a printable grocery list here.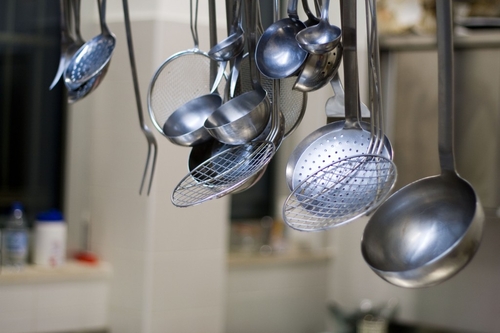 Bulk Cook
Spend some time during the weekend to prepare food for the week ahead. Wash lettuce and cut vegetables for salads; grill chicken or other meat; boil eggs; make smoothies and waffles (recipe here) to freeze. Cook something in the crock pot to use later in the week (try this BBQ chicken tostada recipe). Purchase freezer containers so you can freeze food in individual servings.
If you know that food is available at home that you can prepare quickly, you will be much less likely to go out to eat after work. An investment of a few hours each weekend can save you $25-$50 a week minimum if you are currently eating out multiple times each week.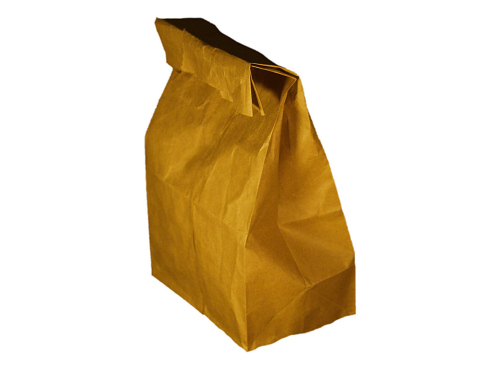 Take It With You
Take as much food with you as possible: fresh fruit (apples, oranges and bananas travel well), dried fruit, nuts, granola, breakfast bars and cheese sticks for example. If you have access to a microwave at work, take the individually frozen entrees from your weekend cooking and pop them in a cooler bag while still frozen. You won't need to store the frozen entrees in a refrigerator and you can heat them up at lunch time.
Anything you can carry is something you don't have to buy.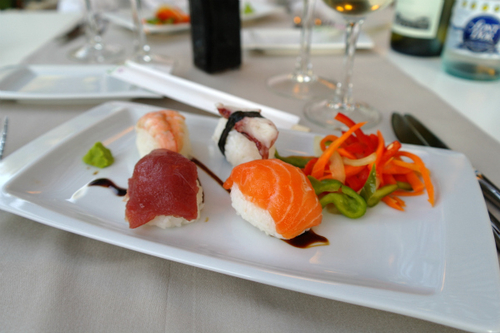 Treat Yourself
To make any plan work for the long term, it has to be tolerable. If you plan one  day each week to eat out, then it will be easier to avoid restaurants the rest of the week.
Just make sure that you reward yourself within reason. A $100 dinner each week probably isn't justified.
Make Baby Steps
If you are only able to take one of the above steps, you will still be able to save money. Find a system that works for you and stick with it. Saving on food costs will take some effort, but meeting your financial goals is definitely worth the work!
You May Also Enjoy: