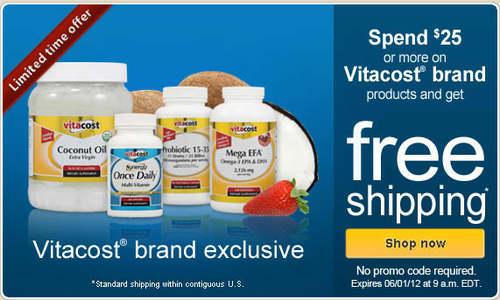 Vitacost is offering FREE shipping on orders $25 and up! If you haven't used your FREE $10 credit, you can get $25 worth of products and pay only $15 including shipping! No promo code is required and the offer is good through June 1st, 2012.
CLICK HERE to get your FREE $10 credit!
You can also add 2 FREE samples to your cart (included with every order)!
*affiliate link