This is a Sponsored post written by me on behalf of Florida Orange Juice. All opinions are 100% mine.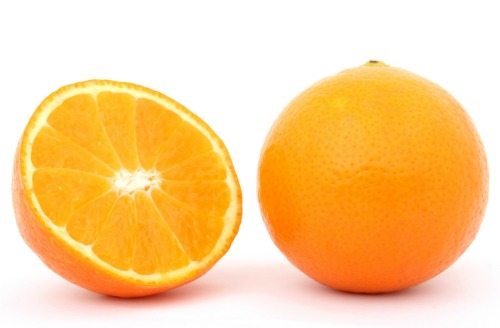 Do you get enough vitamin C in your diet? A terrific way to get more vitamin C is to add more citrus fruits into your diet and what's more citrus-y than Florida Orange Juice?
I'm a big proponent of a morning routine–mine consists of exercise, prayer time, breakfast, starting a load of laundry and doing a little dinner prep. Doing the same things in the same order every morning helps me to stay on track.
You can add orange juice to your morning routine by making a delicious smoothie like the Mango Orange Smoothie (from my new e-book Summer Sanity: A Mom's Guide To A Great Summer), or you can simply drink a glass with some scrambled eggs.
We don't buy a lot of juice at our house, but if there's a great sale I sometimes buy a carton to make homemade popsicles for the kids–yum! Frozen juice pops make a cool treat on a hot summer day, and a much healthier alternative to those artificially colored freezer pops that come in a pack of 50!
Did you know that 100% Florida Orange Juice not only has lots of vitamin C, but potassium and folate as well? Folate is especially necessary for pregant women. An 8 ounce glass of orange is more nutrient dense than most other fruit juices and that same 8 ounce glass contains half of your recommended fruit intake according to the USDA.
Orange juice is also a great pick me up during the day. Drink a glass and munch on a handful of nuts for a nutritious and healthy snack.
If you'd like to find more creative ways to incorporate orange juice into your day, you can "like" Florida Orange Juice on Facebook. Be sure to check out the delicious food and drink recipes from Florida Orange Juice on Pinterest.
What's your favorite time of day for O.J.?