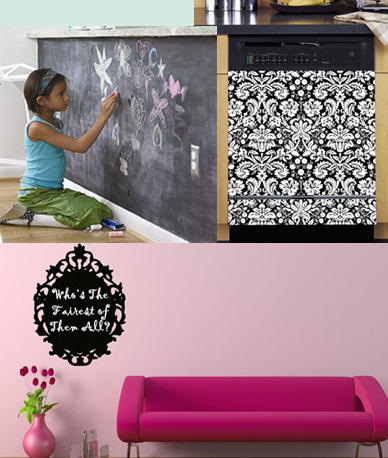 Mamasource has an interesting offer today: a $40 voucher for appliance art for just $20 and you can use the voucher toward shipping. 
Instantly and affordably transform your kitchen with easy appliance art. Choose from hundreds of designs, including stainless steel panels, instant granite, fine art, seasonal décor, and more. The pieces apply easily—using magnetic or adhesive strips—to dishwashers, refrigerators, toaster ovens, and other small to medium-sized appliances. They even offer instant chalkboard and dry-erase vinyl that little ones can draw on and easily erase.
Appliance Art provides a fun, risk-free way to update and refresh your appliances without spending thousands.
*affiliate link