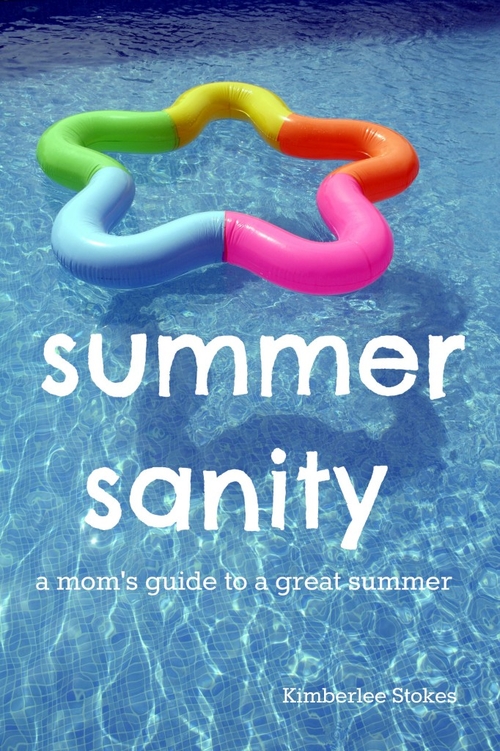 Summer's here! Will you be in survival mode or ready to make memories with your children?
Summer Sanity- A Mom's Guide To A Great Summer can help you have the memory-making kind of summer. 
This 62 page e-book is a compilation of great ideas to help you get organized and have fun! I've included creative activities like 15 Creative Uses For A Paper Bag, 10 Ways To Make Money for teens, 10 Fun Dough Projects, and 5 Theme Days with with corresponding crafts, activities and snacks.
The Crafts section has simple, affordable crafts ideas (using recycled and inexpensive items) complete with photos, material lists and instructions. There's even a printable Summer Project Shopping List in the Appendix and a Food Section with easy and tasty snack recipes!
I created this e-book to help you have a great summer, but by purchasing it you will also help my two teenage daughters pay for their trip to a national art competition for which they qualified. You may want to share it with friends who need to have a peaceful summer too.
The e-book will normally sell for $5.00, but to kick off summer I'm offering it for just $3.00 when you use promo code: summer2012! 
That's 40% off and less than the cost of a carton of ice cream. 

  This offer is only good through May 30th–so hurry!
Click here to get your Summer Sanity!
(Scroll to the bottom and click "add to cart".)