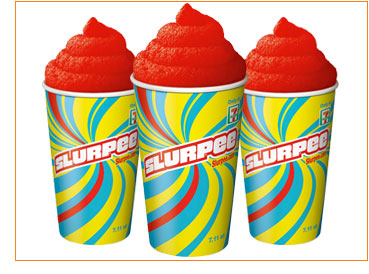 Did you get your FREE Slurpee from 7-11 yesterday? I did, but I ended up "paying" something for it.
My husband and I were on our way to date night and he stopped to get gas, so I went in to get my slurpee. As I stepped up on the curb just outside the store, my life suddenly started to move in slow motion and I realized that I was falling. On the way down I actually had time to think "I wonder how that happened.".
I landed face down, flat on the sidewalk and watched as the contents of my purse spilled out and my keys slid across the concrete stopping abruptly as they hit the front door. A sweet young man asked me if I was okay. I couldn't look him in the eye, but replied that I was. I must not have looked very good, because he asked again–haha!
The results: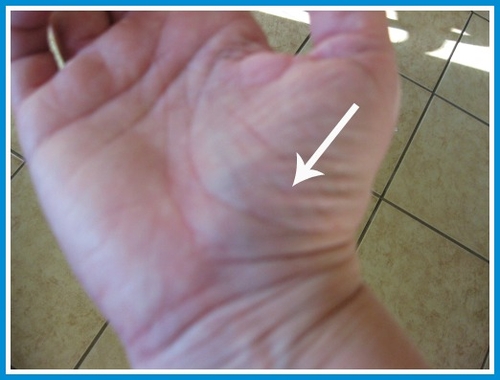 Thankfully only a slightly bruised and swollen hand where I tried to catch myself, and a slightly skinned knee. I'm so thankful I didn't actually hit my face on the concrete and break my glasses (or my nose!).
I did still get my slurpee as well as a bag of ice for my hand.
Lesson learned: Don't be in such a hurry to get free stuff–haha!
You May Also Enjoy: