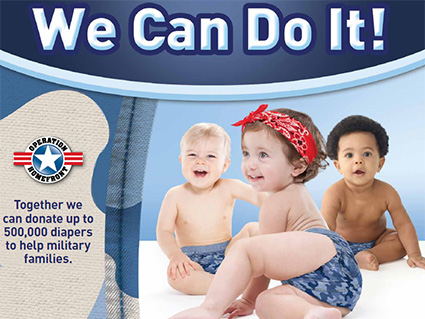 Starting today, Huggies will be donating 5 million Huggies Little Movers Camo Diapers to military families in various cities across the country. If you are eligible, you'll be able to get (2) FREE boxes per active duty military family in sizes 3, 4, or 5 (with Military or Spouse  ID card).
Huggies requests that you bring along a thank you note made out to Kimberly-Clarke and the ASYMCA. Check out all the current locations and details.
(Thanks Drugstore Divas)
Click here for more great FREEBIES!