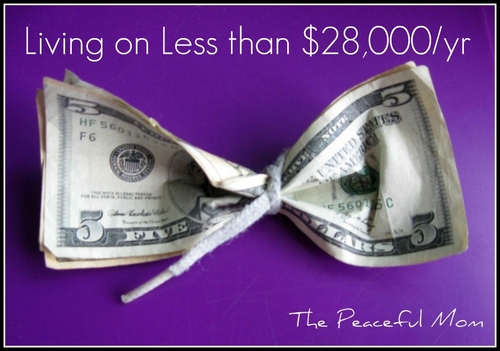 Living on Less Than $28,000 A Year: How our family of six survives (and even thrives) on an income that is less than half the national median income, and what the government calls "below the poverty line" (less than $29,990 annually) for our family size. [Read other posts in this series here.]
________________________________________________
Join me on Twitter or Facebook for instant updates or subscribe to my FREE e-newsletter to get posts right in your inbox!
_______________________________________________
As I started this series I had hoped to help people who were living on a tight budget or those who had room in the budget, but wanted to save more money. Based on the emails and comments I have received, many of you are changing the way you deal with your money.
So how can you make that change last? Use these 4 Keys to Real Change: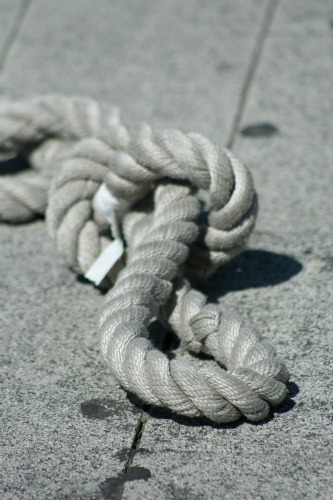 Be Done- I'm sure that you've heard the phrase "I'm at the end of my rope." For those of us who have actually reached the end, we are highly motivated to change things in our lives. I would like to say that I had the intelligence, courage and motivation to make changes before we got to that point, but the truth is that I am a very slow learner. We finally got a handle on our finances when things were desperate.
Perhaps your situation isn't at the desperate stage, but maybe you are just sick and tired of working long hours and having nothing to show for your money, or maybe you are a mom who wants to be home with her kids and you are ready to do whatever it takes. If you really want to change, you have to be done with the status quo.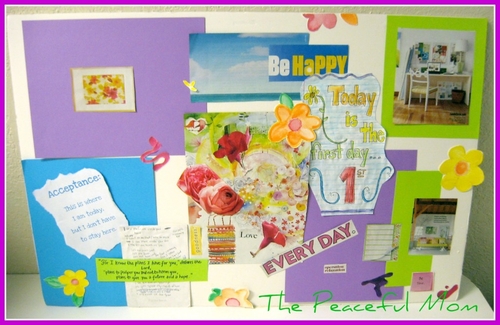 Catch the Vision– Once you are tired of the way things are, you need to envision how things could be better. Picture a future filled with the things you want in your life. You may even want to make a vision or inspiration board like the one pictured above. Mine has quotes and pictures that help me envision what I want, and it serves as a reminder to focus on higher goals.
Having vision enables you to make better decisions with your money. If you want to stay home with your kids and you realize that ordering pizza on Friday nights is part of the reason you are unable to quit your job, you are more motivated to get in the kitchen and cook something for dinner.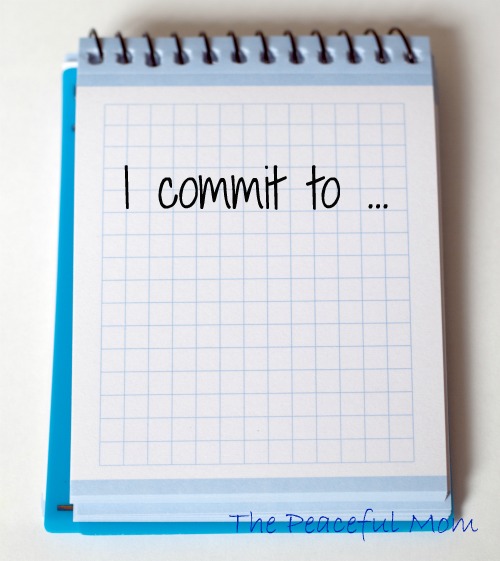 Make A Commitment– Once you have a vision of what you want, make a firm decision to live life differently and renew that commitment every day. It helps to write your vision and your commitment to it on paper and look at it daily.
We have made a firm commitment to do everything possible for me to homeschool our children. Even when we mess up with our money, I know what the big picture is and I'm committed to continuing on that path, so I just get up the next day and start over.
God knew that we would need to push the restart button:
Through the Lord's mercies we are not consumed,

Because His compassions fail not.

They are new every morning;

Great is Your faithfulness.

Lamentations 3:22-23
God's mercies are new every morning, so we can start the day with a clean slate. Once you have that clean slate, renew your commitment to your vision again.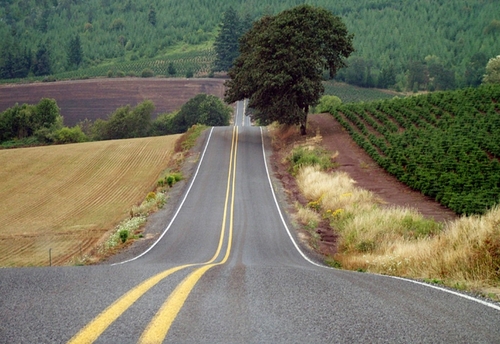 Take The Long View-Real change takes time and patience. It would be great to have a transporter like the ones from Star Trek, but in reality we make one step at a time toward our goal. Real, lasting change requires lots of patience–we have to be willing to wait to see the results of our actions down the road.
If you have recently made changes in the way you deal with your money, don't be discouraged if you don't see immediate results. Just keep taking baby steps. You can do it! 🙂
What helps you stay on track with new changes? Leave a comment.
You May Also Enjoy: