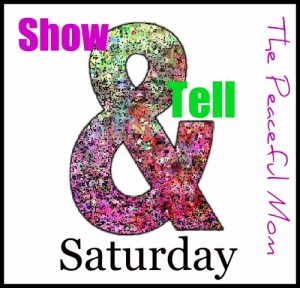 Show and Tell Saturday: Show off your creativity!
Each week I try to do at least one creative project. Many times it's just completing a page in my art journal or creating a new recipe, but finding time to express myself artistically brings joy to my life.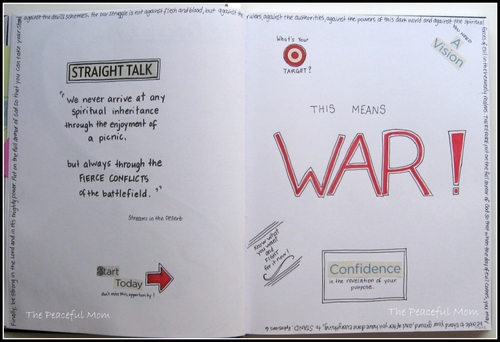 This week's art journal entry: It might seem ironic that someone with a blog called The Peaceful Mom would make a statement about war, but the truth is that we are in a battle. We have to fight to uncover the purpose for which we were created, and then fight to fulfill that purpose.
The monotony of our existence can take over and crowd out the life that we should be leading, the life that will bring us fulfillment and joy, and which will reveal God to others.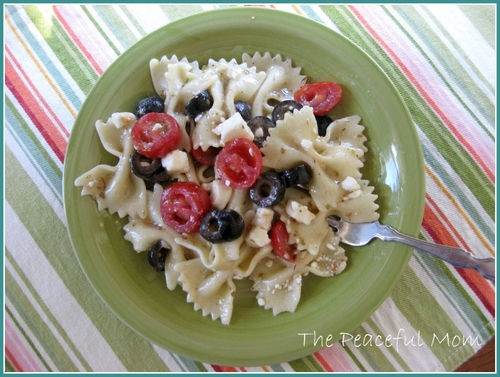 I also created this yummy Greek Pasta Salad recipe.
What have you created this week?
Leave a comment or a link to your blog post with a new recipe you tried, furniture you painted, a poem you wrote, a scrapbook page you designed, a hat you crocheted–whatever you created…
Show and Tell!