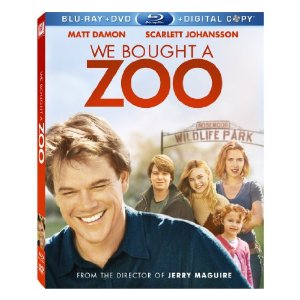 Amazon.com has the We Bought a Zoo DVD for just $9.99 today! You can get the Blu-ray Disc for $11.99 which is 70% off the regular price.
We really enjoyed this movie. It does have a few mature themes and quite a bit of adult language, so as always preview before you watch it with your children. 🙂
Click here to get your copy of We Bought a Zoo
! 
(Thanks Queen Bee Savings!)